Story by Areeba Kaukab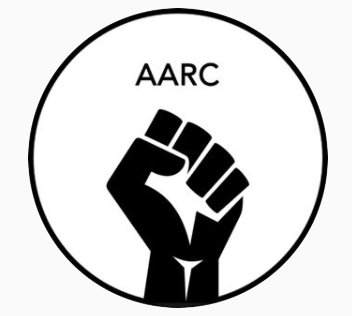 ---
TR Clubhouse is a blog series on our website highlighting the different clubs and organizations around campus. This issues club is the African American Resource Center, AARC for short! Areeba Kaukab interviewed Torrell Foree, the center's coordinator, and Monique. Monique is a second year in the masters of science and higher education program in the College of Ed. Torell is a double alum from Fullerton, got a Bachelor's in African American studies, and masters of education with a concentration of higher ed.
Q: Tell us a little bit about your organization?
A: The AARC is a center inside the diversity initiative resource center (DIRC), geared towards black students and collaborating with other organizations that represent black students. "Now we have virtual spaces instead of physical spaces, now we have that, we're still in DIRC just like not literally physically and still trying to put on the same services and programming for black students on campus," said Monique. 
Q: What does the organization mean to you? 
A: "…Hearing about organizations and eventually I found my way to the AARC and that was back when we were Humanities 222 and that changed everything for me. Just being in the space where there were other folks who looked like me, the Arts, black movies playing. The conversation almost looked like I walked into a different world. The impact that had on my experience as a college student was so transformational that when I started becoming a lot more involved on campus with black organizations, I changed my major, and there was a lot of identity exploration for me. So it allowed me to connect to the institution in a way that I just wasn't connected before… I knew what kind of impact it made and it's what I wanted to provide for students in terms of me going into this position. To make sure I was cultivating spaces for students who have identities that sometimes are on the margins. I wanted them to feel included and feel like a friend to the institution. Mainly because it has such a tremendous impact on me so when the job became available I was like I have to apply,  I have to apply." Said Torrell Foree
"I didn't get a chance to dive into informal black spaces, most of my learning, when it came to me, was inside of my degree. So it was always in class doing class projects and things like that. Our Resource Center, the Multicultural Resource Center on campus was one space and it's shared by everyone was different than DIRC. You know how DIRC is like separated rooms and each identity has its own thing? At East Bay, there was like one room and it wasn't really a space where one group of people could go in and just be with each other simultaneously; especially without planning that out and so I really like how we can go into DIRC. Just to see our culture, our music playing, our movies playing, and us in a physical space.  Where we can all just be and it not be having to be planned or scheduled or anything like that." Said Monique.
Q: What Demographic do you cater to?
A: They cater to all demographics and especially the African American community on campus. They want to reiterate that their center is not just for the black community, they welcome all types of people!

Q: What kind of services does your organization offer? 
A: "We do a lot of programming, like events that we plan to put on for students. We are trying to create a virtual space to recreate the physical space at the AARC. I think it says something about how students just want to be in there. So we try to still have that same kind of thing, we also provide and try to do other things like having a slack to try to connect with other black people. Like different staff and students to try to encourage people to interact with each other. We also emphasize and incorporate intersectionality; so like you can be black and also be a different ethnicity." Says Monique
Q: What is your favorite service your organization offers?

A: Monique really enjoys being a grad student advocating for other black grad students. They recently threw an event that focuses on the narratives of other black grads and their experiences within their programs.
Q: Any upcoming events?
Look on their instagram for upcoming events!
---
Social Media
Instagram: @csufaarc
Twitter: @CSUF_AARC
Email: aarc@fullerton.edu
---
---