Written by Amber Irwin
---
It's a fresh year with FRESH MEAT! So you all might be a little lost, maybe a little hungry? Do you only have a couple of dollars in your pocket!? Don't fret! Titan Radio's got you covered.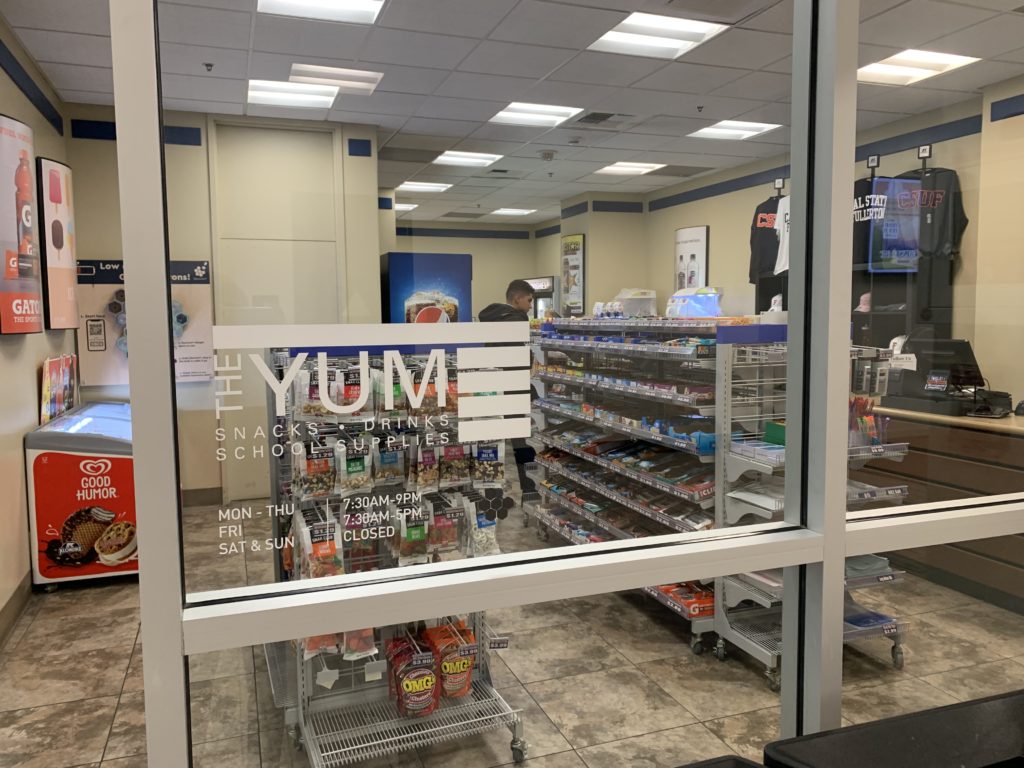 We'll start with a TR favorite: THE YUM! You can find yummy snacks in this corner store in our very own TSU. Whenever the squad needs a quick meal trip for mid-day revival, we always love mobbing over to the YUM! They've got great food options, but most importantly, scantrons and lead for when you're in a rush and in need. This convenience store is probably one of the least crowded stores on our campus, so go check it out! No line or your money back, don't say we told you this.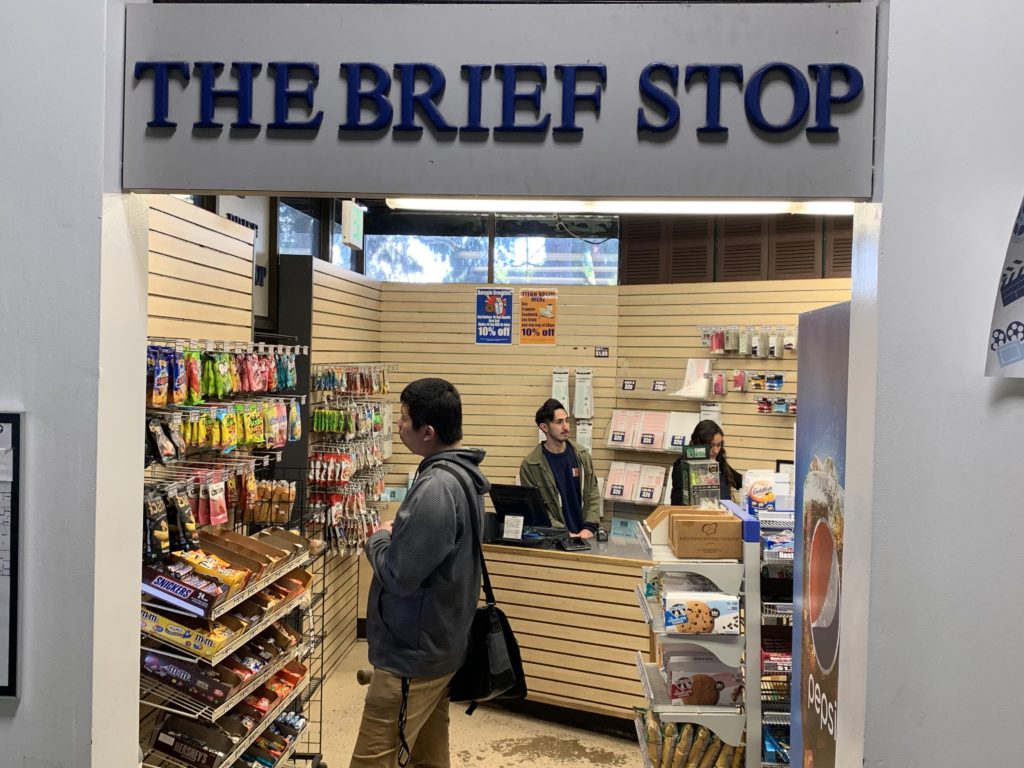 Next on our list is the BRIEF STOP! Essentials. Essentials. Essentials. This shop has got all you need! Cold coffee, energy drinks, healthy snacks options, maybe a little breakfast pancito. Located on the second floor of Langsdorf Hall, it's the first store I stopped by during my first semester at CSUF. This mini-store has probably got all that you need, but just in case there's a sandwich shop and Starbucks directly across the hall! Mhm, that's right, now go walk inside one of our oldest buildings on campus and check it out!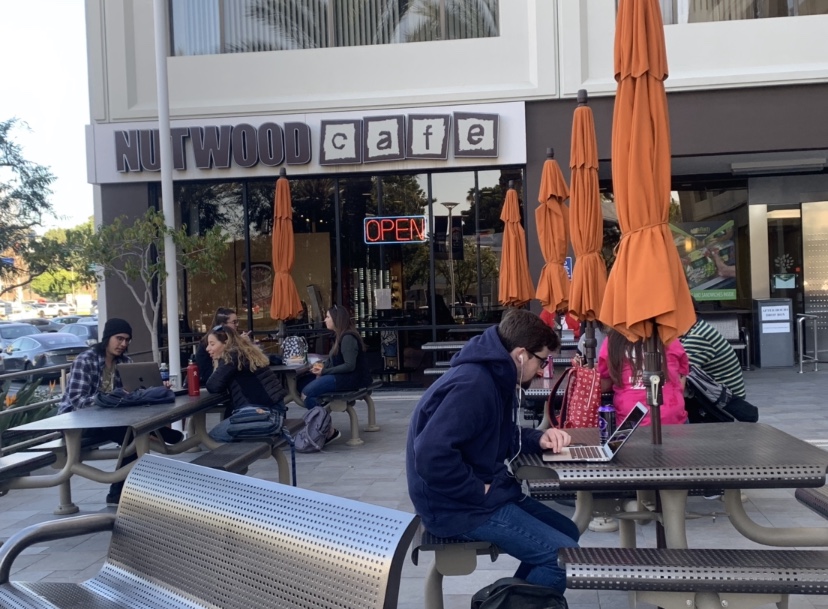 So get this. Our campus continues… across the street. Many of you might be aware of College Park; it is the Communications building directly located at the intersection of Nutwood and Commonwealth. You head over there, and you head to the future where you're going to find the NUTWOOD CAFE. This place pretty much runs itself. No employees, only self-service machines where you scan your purchase and pay with either your titan card or credit card. They've got refrigerated options, non-perishable snacks, microwaves, tables to sit, and a charging station. Sickest place on campus, and it's not even on the mainland. Take a trip across the road and be blown away.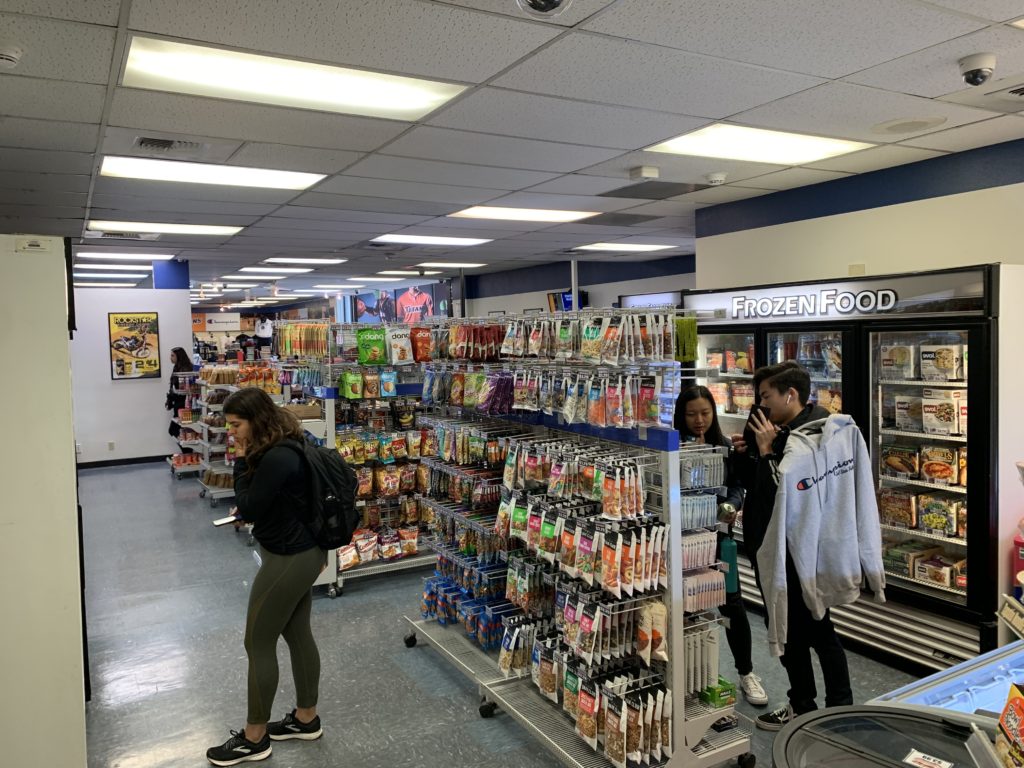 You still want more snacks? Or you just looking for all the cool spots? No worries, I still got you fam. You ever wander into our TITAN SHOPS to see if you can afford a CSUF hoodie or some CSUF sweats? Well, I'm rooting for you! When all that shopping makes your tummy rumble, you shall direct your attention to the right of the register (facing register counter, otherwise left) where you will now find yet ANOTHER store for snacks. Now this one here is like a lil' grocery store. They've got fresh and dried fruit snacks, slushies, bowls of ramen noodles, and frozen foods you can heat up on campus! So if you've been here just about all day and you need a good hearty meal, this is your one-stop-shop.
I mean, of course, there's our fabulous food court with the real deal expensive options, but if you're balling on a budget like me? Well, I'm just trying to give you the low down for the low on the low. Word. I'm out.
We want to hear some of your favorite on-campus quick stops. Let us know in the comments below.