October Concert Review – Overmono / The Garden
by David Olivares
I went to two concerts in October, each headlined by duos who both happen to be brothers – UK electronic act Overmono and punk rock band twins The Garden. Here's the rundown:
10/15/22 – Overmono (Live @ The Echoplex)
I've technically been paying attention to electronic music duo Overmono for almost a decade – producer brothers Ed and Tom Russell (aka Tessela and Truss, respectively) have been crafting their own take on UK 'ardcore continuum tinged music, influenced by techno, house, hip hop, UK Funky, breakbeat, and UK Garage but never strictly bound to any genre. The most notable track I remember from them is Tessela's 'Hackney Parrot' – a whirlwind of screwball-y Amen Break, vocal choppage, and old school ruffage. It became a dancefloor / radio anthem upon its release in early 2013.
Dublab resident Mesmé, the first opener DJ, played a bass heavy techno, breaks and house set. She killed it, and her selection fitted in well in preparation for Overmono's own set. It really set the stage for the rest of the night. The second DJ? Not so much. It was an okay set, really eclectic selection, but his mixing was subpar and it was clear he wasn't a club DJ.
All in all, the boys shelled it. Overmono's set was more of a live set than a DJ set – I should've known at that point since I saw a few snippets of their sets. It was an incredible audiovisual set that spanned edits of their own songs (Gunk, If U Ever, So U Kno) alongside exclusive tracks and remixes. One personal highlight from the night was hearing a remix of grime classic 'Pulse X', really didn't expect them to drop something like that. The crowd was really feeling that one, too. I also really love the dog visuals they put up.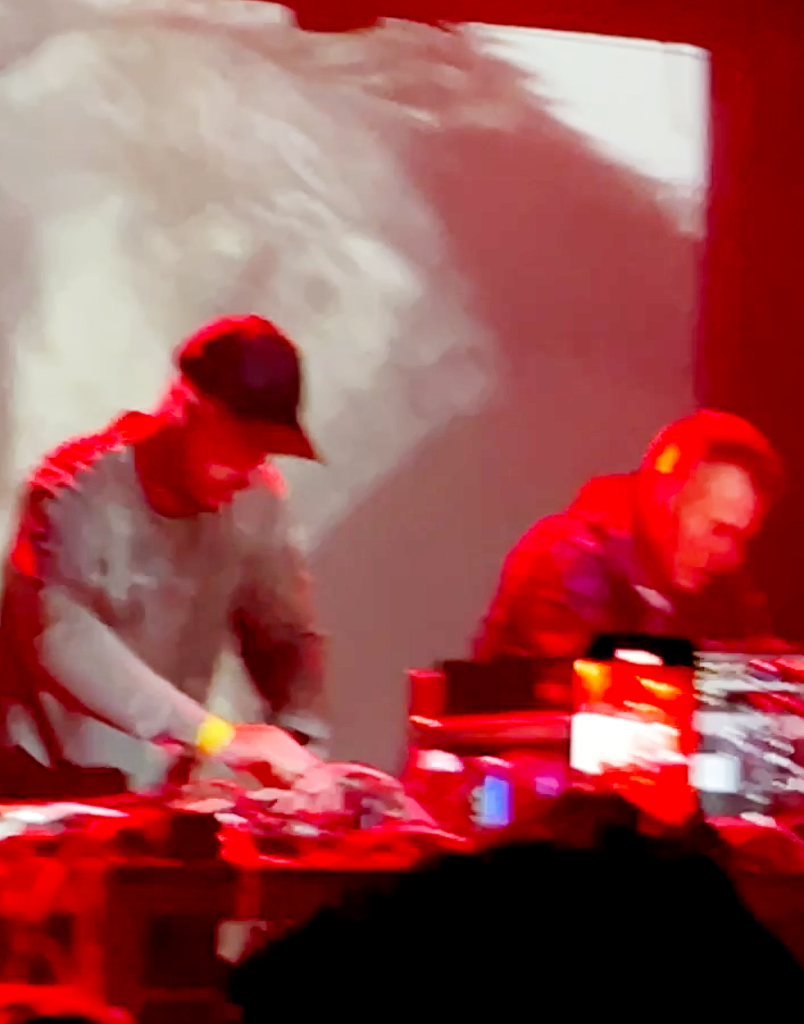 As my first time hearing UK-centric club music in an actual club setting, it's been a long time coming. This one is for the books.
10/27/22 – The Garden (Live @ Hollywood Palladium)
Me and the directors from the TR staff dressed up in jester makeup for a night of moshing in the pit.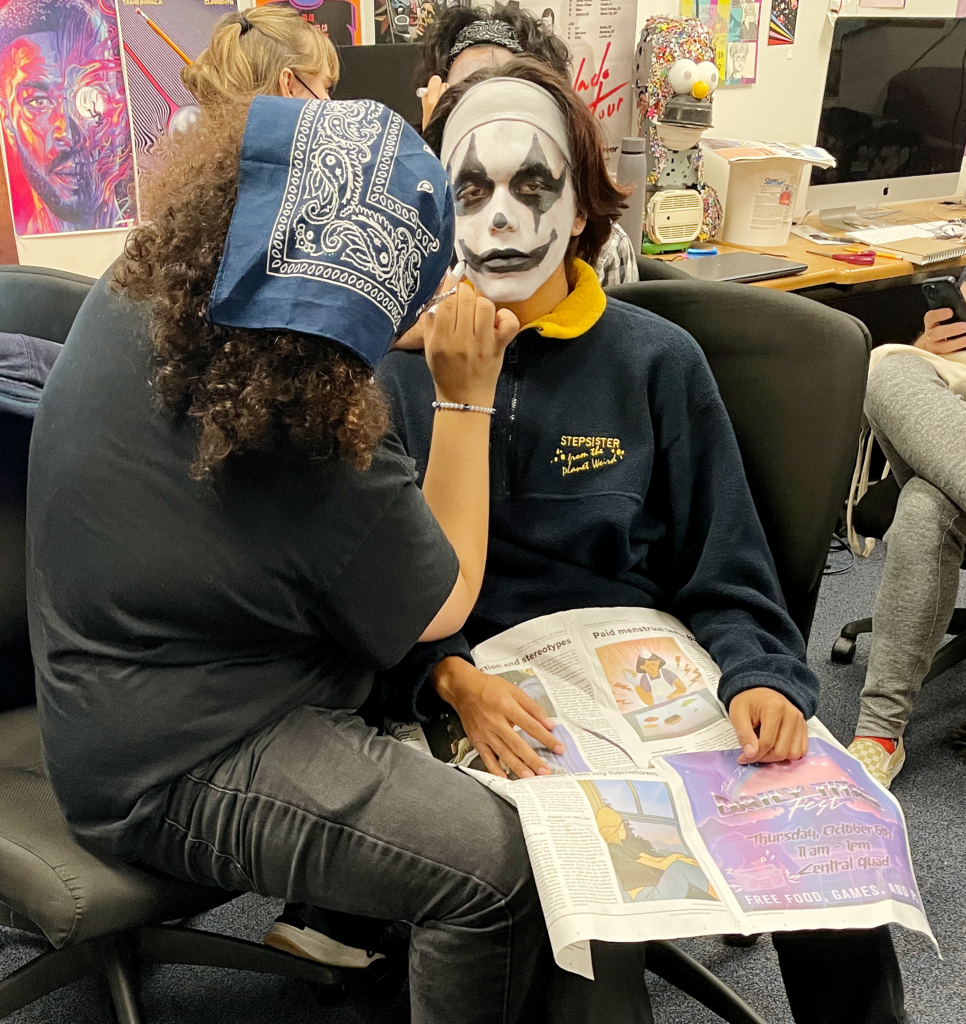 The Garden needs no introduction – they've been long time favorites here at the station. I'm not that familiar with punk music in general, and any of our directors could give a more apt description and history about the twins better than I ever could. One characteristic of their sound that drew me in from the first listen is their signature use of jungle breakbeats throughout their tracks. It's a screwball combination that sounds weird on paper but makes complete sense in the DIY / DGAF attitude and context of punk music.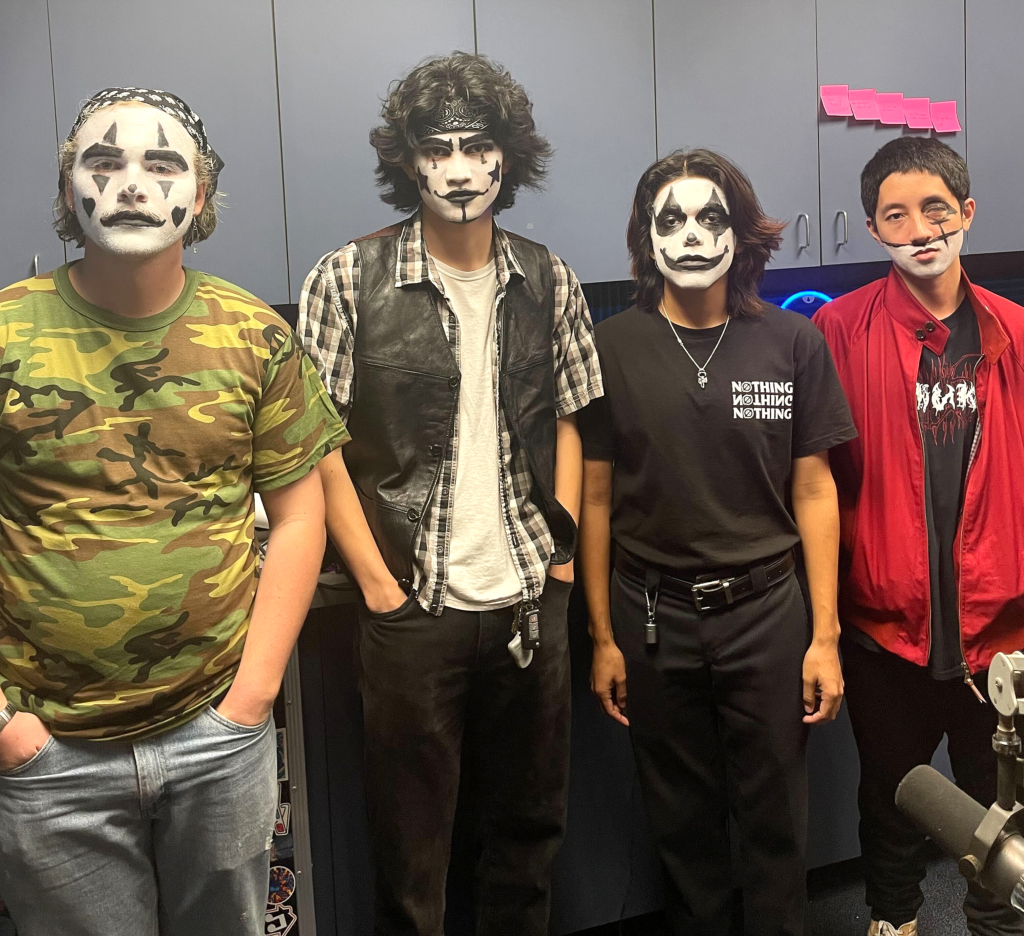 The concert started off with two openers – T.S.O.L. and Saccharine Trust, both which are punk rock bands from the 80s. I didn't know too much about either of them, but it was nice for The Garden to pay tribute to some legendary bands.
For some reason, the minute The Garden got up on stage, a strong wave of body odor permeated amongst the crowd. Two theories in regards to this – maybe some smelly-ass fans got close to me, or the Shears twins didn't shower at all during their tour (according to Jack). Both outcomes are equally likely, although it's almost certainly, it's both.
Once their first song was finished, we rushed our way through the crowd in single file to the front as quickly as we could. It was inevitable we'd all get separated within five minutes. By the time we got to the front, the show was in full riot mode. The makeup became stickier and grosser by the minute. I got spooked by one Garden fan who looked like their face was completely melted, more of a zombie-like visage than a clown.
My favorite part of the concert was when Andrew dragged me into the pit, right into the thick of it, shoving me around like a ragdoll. It was unexpected, and pretty damn hilarious. It was the push I needed to fully enjoy this concert. 
Overall, I had a hell of a time the whole concert. Not knowing some songs didn't deter me from vibing out and having fun. The worst part, however, was when I almost broke my leg. It must've been the fourth or fifth song they played when I fell in the pit and someone landed on top of my leg and almost twisted it the wrong way. (kinda gruesome to imagine!) Thankfully, someone helped me up and I was relieved to still be able to walk. (this is why stretching's important.) I was worried I might've damaged something, but the rest of the concert went without a hitch.
By the time the concert ended, numerous Garden fans in sweaty, disheveled face makeup terrorized the streets of downtown LA until the early morning. We grabbed some pizza and some snacks at a 7/11 before heading back to Fullerton, adrenaline still fresh in our veins. One thing's for certain – The Garden are undoubtedly my new favorites, and I'll enjoy searching through their eccentrically wild discography.