Summary
A recap of my night at Conan Gray's concert on October 20th at The Greek Theatre in Los Angeles, California. My Superache Tour experience.
By Alyssa Samoa
To start, I must tell you if you ever plan on attending a show at The Greek Amphitheatre, you're in for a little hike. But don't worry! You'll be stomping up the hill in your Dr. Martens with your fellow music lovers who won't even think twice about your heavy breathing.
Once I made my way up the hill to the venue, I was able to pick up my tickets from the ticket office and make it through security in record time. I took a quick stop at Conan's merch table, where I secured a cute t-shirt before heading up to my seat.
Conan Gray's opener for the night was Baby Queen, a South African pop artist with a distinct accent that the crowd seemed to love to repeat. She was serving, "I'm in my 20's, but I wish I wasn't," with a touch of "European pop star who yearned for the American high school experience" with her song "American Dream" and lyrics from multiple songs that nodded at American experiences. Overall, her energy was fun, and her set was upbeat, but it came off a bit stale due to her lack of fans in the crowd and surface-level lyrics.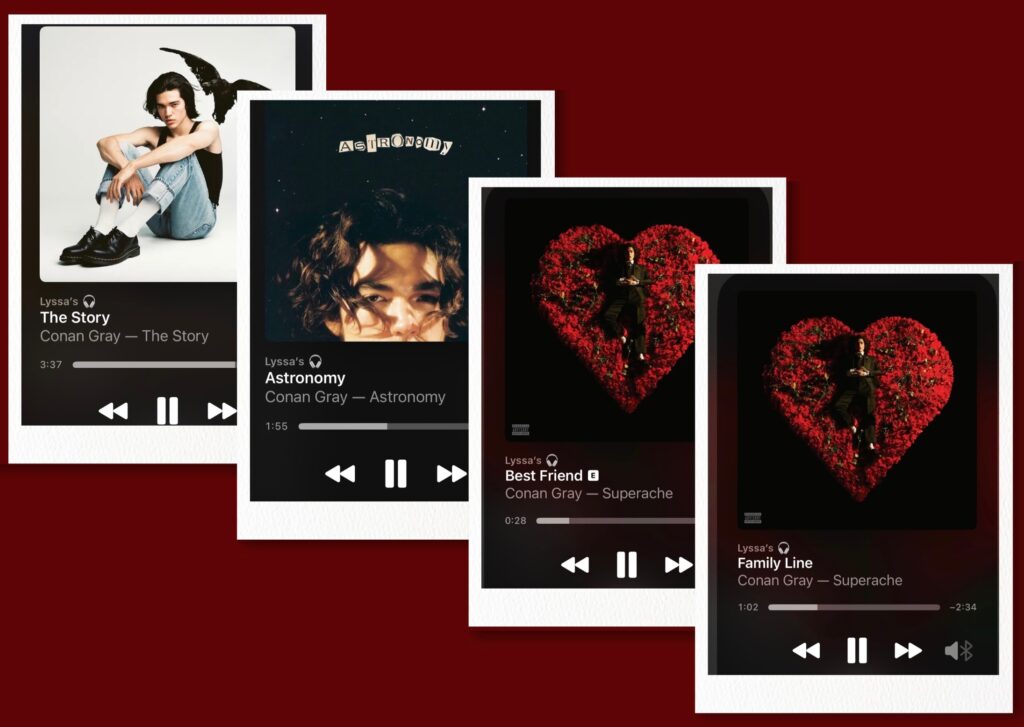 The entire venue's energy changed once Conan stepped out in his platform boots and funky outfit to open with Disaster. Given he's known for his plethora of songs about the heartbreaks he's experienced throughout his life, the crowd was ready to scream the lyrics to all his songs. I couldn't help but feel like I was at a giant sleepover with a crowd of mentally ill besties. Conan himself joked about the shared experience of anxiety and depression that his fans tend to bond over. While standing in an amphitheater full of strangers, Conan Gray's lyrics bring you to tears. Conan performed songs like Family Line, which discusses his childhood trauma, and Astronomy, which speaks about his feelings of detachment from a person he once felt connected to. Through his lyrics and the commitment of the crowd, we were all able to feel emotions that were otherwise bottled up.
Conan Gray hosts a show that makes you feel included, comforted, and one of a kind, all at the same time. He truly made the venue feel like a safe place. His accepting demeanor, paired with his deep-cutting, melancholic lyrics made my night feel nostalgic as soon as I left the venue.
In true LA concert style, I made my way with the crowd back down the hill to the car and stopped by a hotdog vendor to end my night both drained and content.