Classic rock 'n' roll was birthed in the 1950s, with the most famous stars including Johnny Cash and Elvis Presley and we commonly think they were the trend setters. Hidden in the shadows shortly before them there was one person who set forth a new path of music and her name was Sister Rosetta Tharpe. That's right, a queer black woman had the genius idea to combine religious songwriting and her amazing talent of playing the electric guitar. Tharpe grew to fame in the late 1930's with hits such as, "Strange Things Happening Everyday", "Rock Me / The Lonesome Road", and "My Man And I / That's All". Sister Rosetta Tharpe paved the road for rock 'n' roll and was one of the best guitar players during her time.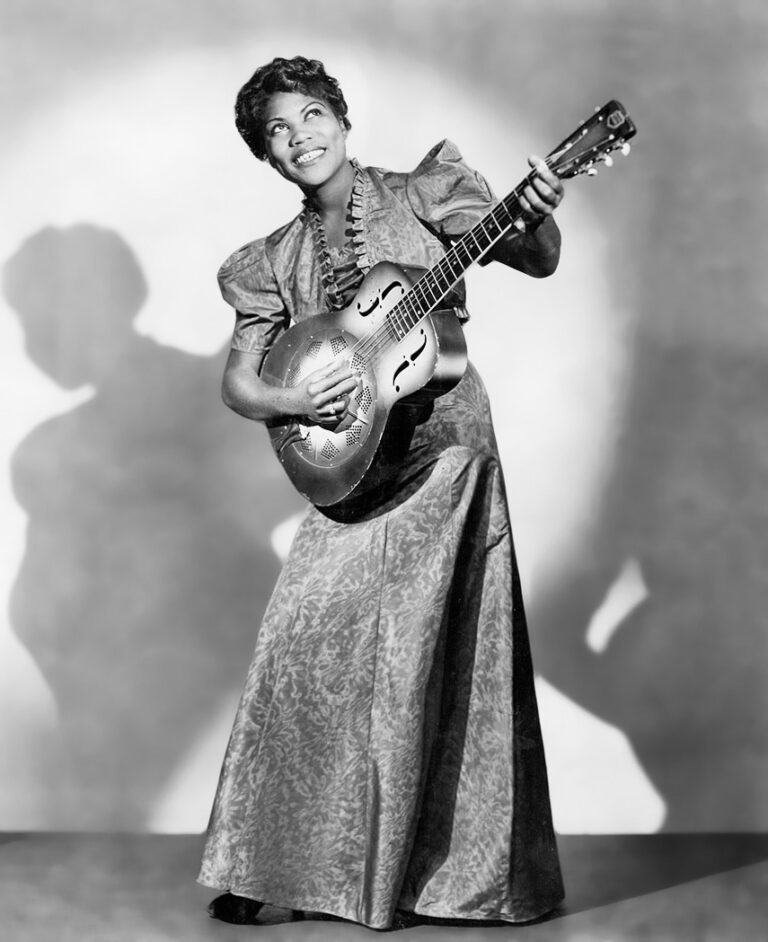 In 1915 in Arkansas, Rosetta Nubin was born into a world of musical appreciation. She came from a family of religious singers and was drawn to the guitar at only four years old. Quickly by the age of six, Rosetta joined her mother's traveling evangelist troupe throughout the South. She and her mother moved to Chicago in the 1920's and established themselves, staying loyal to music. This is when Tharpe invented her soon to be signature style of singing by combining jazz, gospel, and the blues.
Sister Rosetta Tharpe received loads of backlash throughout her time. She was criticized due to her unorthodox voice, openness to sexuality, and performing multiple times with white musicians. For many performances, the venues forced her to enter the building and order food through the back, she was publicly booed, and she would have to take the public bus while the rest of the musicians had private transport available. Throughout her life, Tharpe has been in a couple marriages starting at the age of 19. Her first marriage was with Thomas Thorpe, a preacher, and after a few years she left the abusive relationship but adopted and altered his last name to keep as her stage name: Rosetta Tharpe. Then she married Forest Allen, whom she also divorced and followed with Russell Morrison. For about ten years before her marriage with Russell Morrison, she was rumored to be in a relationship with Marie Knight when they created and performed the song, "Up Above My Head". This received a loud uproar from the public at the thought of a romantic relationship between two women, along with the fact they were both influential musicians. Tharpe never addressed to the public about her sexuality, but now we recognize her as a queer icon.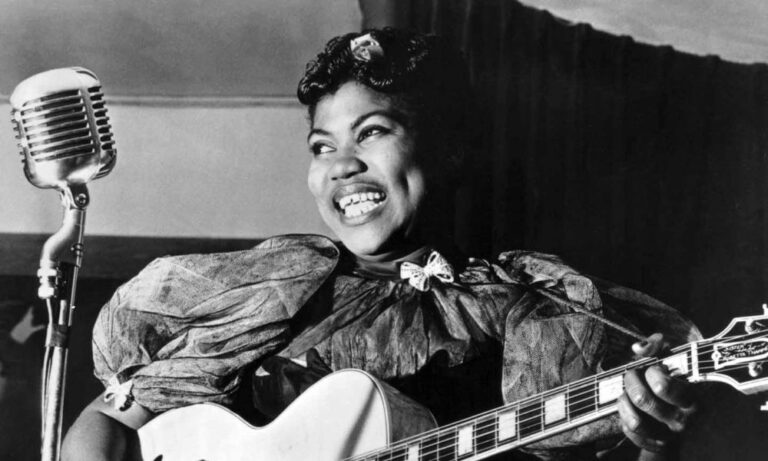 Later in her career, she started embracing more blues in her music in which she received disapproval from the church. Despite this, she became an inspiration for many music rock 'n'roll icons such as Aretha Franklin, Johnny Cash, and B. B. King. Tharpe displayed how amazing music can be when crossing genres and putting your soul into your performances. At the end of her career she toured in Europe, with her last performance in 1970 in Copenhagen, Denmark. Shortly after, she passed away in 1973 due to a stroke in Philadelphia. For many years her hard work was overlooked, but eventually she was inducted into the Rock and Roll Hall of Fame in 2018 in the "Early Influences" category. Sister Rosetta Tharpe was a trailblazer for music as we know it and through all of her challenges and hard work, she became one of the most influential figures in the music industry and she deserves all the appreciation we can give her.