Story by Bianca Lambert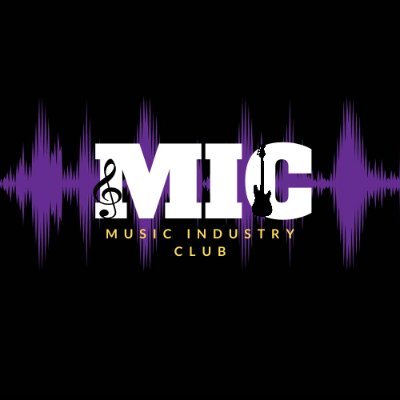 ---
TR Clubhouse is a blog series on our website highlighting the different clubs and organizations around campus. This issues club is the Music Industry Club! Bianca Lambert interviewed Itzel Delgadillo the club's President.
Q: Tell us a little bit about your organization?
A: The Music Industry Club (MIC) is an organization for students interested in any part of the music industry where we explore careers, invite guest speakers, and share job/internship opportunities. Through collaboration and collective learning as a group, we aim to prepare students who are hoping to break into this unique and multi-faceted industry. We also hope to provide a space for like-minded individuals to meet and collaborate on creative projects.
Q: What Demographic do you cater to? 
A: We cater to California State University, Fullerton (CSUF) students of all majors, concentrations, and years.
Q: What kind of services does your organization offer?
A: We offer interactive panels with industry professionals in hopes of our members networking and gaining insight into their dream careers. We also produce student-led concerts on campus and virtually in order for our members to have the opportunity to get hands-on-experience producing and promoting shows. Other services include internship opportunities, like the Billboard Latin Music Week, songwriting contests, and scholarships to ASCAP and NAMM. 

Q: What is your favorite service your organization offers? 
A: I love being able to see the members meet at panels and events and leave with knowledge they can use to take their careers to the next level as well as new friends in the industry.
Q: What type of events do you all throw?

A: In-person, we throw the ASI x MIC collaborative concert at the Amphitheater. Virtually and in-person we throw welcome nights, networking events, and this semester we are planning our first ever Digital Fest. 
Q: Any upcoming events? 
A: As mentioned before, we are looking forward to our Digital Music Festival on November 20, 2020. We hope to use this event to gain awareness of an issue in the music industry and to give our members and students artists the opportunity to produce/participate in a virtual concert. Besides this, we still have a Songwriting Workshop on Oct 20 and a Music Production Workshop on Nov 10. 
Q: What FAQs do you often receive and could you answer them for us right now
A:
When does MIC meet?  MIC meets two Tuesdays out of the month from 7 PM – 8:45 PM 
How can I get information on MIC's events?  Visit us on Instagram and click on our Linktree in the bio to sign up for our newsletter through our official website. On the website, you can find anything you want to know about MIC. Send any further questions to us on IG! 
 Zoom links are provided in the newsletters. 
---
How To Contact Them!
csufmusicindustryclub@gmail.com 
IG/Twitter/Facebook: @csufmic
 LinkedIn: CSUF Music Industry Club

---
---