By Kari Cosmos (Karissa Tarin)
Going onto my fifth year of listening to K-Pop, I've been to several concerts and have plans on going to more this year. My concert history includes three BTS concerts, two Stray Kids Concerts, one ATEEZ concert, and countless online concerts (thanks to the pandemic). Now I will say BTS and Stray Kids gave some really good shows, and they were all so memorable. ATEEZ however knocked the ball out of the park.
ATEEZ originally had their World Tour set to take place in 2020, but of course, it was delayed. They held their new concert at the Kia Forum on January 30th and the 31st. It was a lot more organized than other concerts I've been to (I'm looking at you BTS, your venues need to do better!). The venue itself felt perfect for them, as it was big but not overwhelmingly big. It was also a sold-out show and everyone there was there to have a good time, which really made the vibe so much better.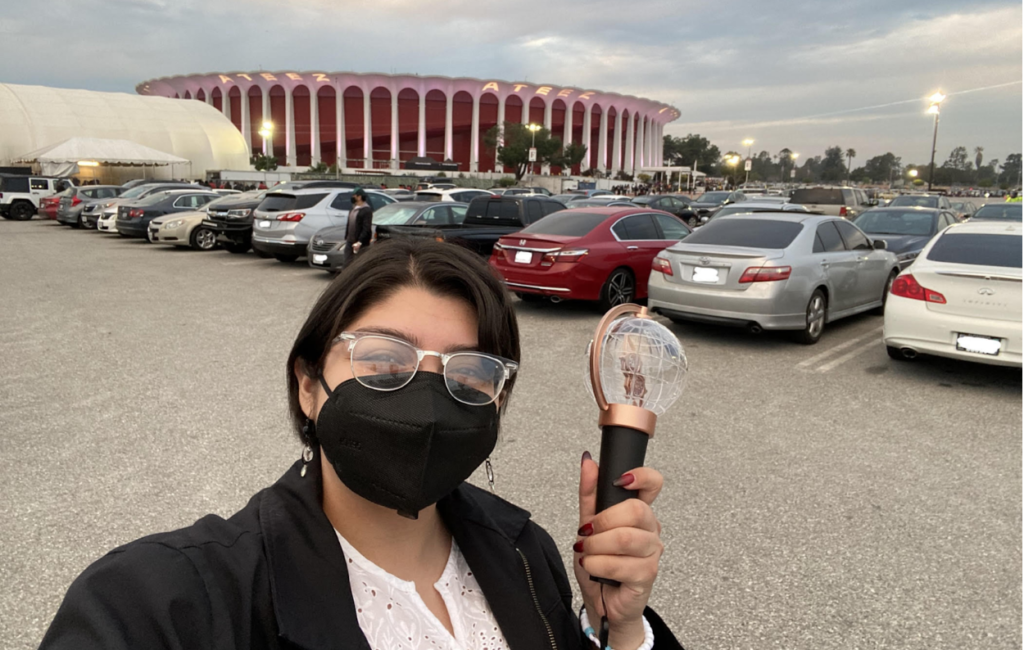 Now, the show itself was amazing. They kicked it off with an orchestrational version of their song Wonderland, and it is probably one of the most memorable openers I've seen. They went on to talk to the audience and the overall aura was just so casual and fun. They seemed genuinely happy to be there to perform. The way they talked to us also didn't seem scripted. Typically at K-Pop concerts, artists read off a prompter that is regulated by their management to make sure they don't say anything "bad". But the ATEEZ members seemed to be just talking and speaking freely which made the concert seem more personal than others.
The setlist was *chefs kiss*. It included their top hits all while throwing in fan favorites. There was no time to really relax because every song was so cool and exciting to watch. I truly think this was the best concert I've been to because of both the vibes of the ATEEZ members and fans. Everyone was there to have a good time, and everyone there left feeling fulfilled.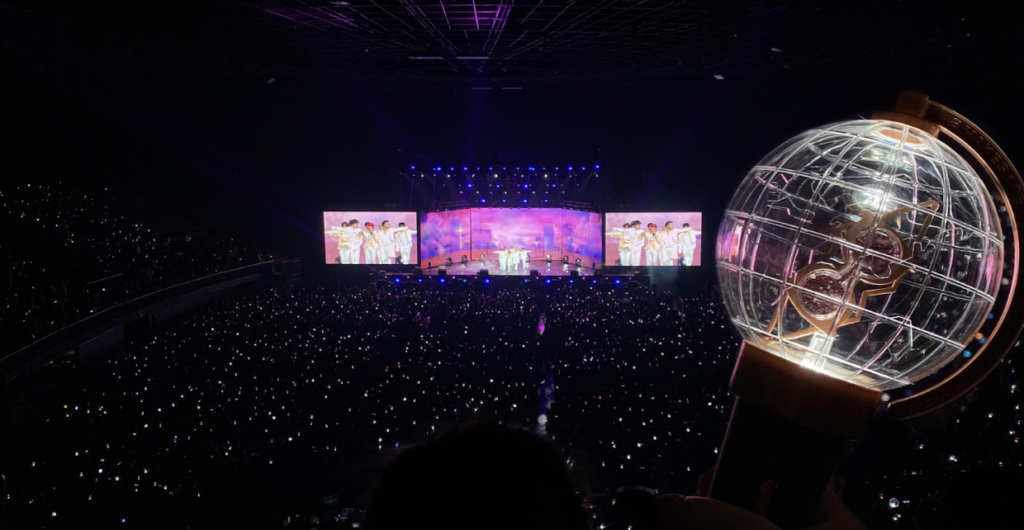 Overall I feel as if ATEEZ did an amazing job giving a performance that was stunning to fans and jaw-dropping to new listeners. They had a great time and ensured the crowd also had one as well. This concert was easily put at my number one because of the overall energy throughout the entirety of the concert. Something that also made this concert so special was when Hoongjoong (ATEEZ Leader) announced the group would return this year for a tour. It was a chilling moment, as fans gasped and screamed in support. There is no doubt I'll return this year to see them again, as they have formed a special place in my heart.