By Claire Wilbanks (eclaire)
With the announcement of new tour dates in the fall, it seems apt to reminisce on the last time rockstar Harry Styles graced stages across the country and pranced his way into the hearts of millions:
The North American leg of Styles' Love On Tour came to a close in Long Island, New York. Many fans, or as they call themselves, Harries, were now faced with the dilemma of life after Love On Tour.
"It was an overwhelming experience for me," said 20-year-old Lily Roshan. Seeing him in concert this tour had been a long time coming. She has been following him since 2011. Styles' show was more than she could have expected after waiting 10 years to finally see him in person. The same could be said of people who had seen Styles many times. Julia Wilbanks, 49, who attended in Los Angeles with her daughter saw Harry Styles perform for the fourth time, second outside of the singer's One Direction days, can attest.

Not only is Wilbanks a testament to the diversity of fans Styles acquires, but she also knows how it is to be bewitched by a Harry Styles show. Wilbanks said she has learned to appreciate Styles as a musician, too. She watched him grow as a performer alongside her daughter.

"For me, it is always the voice. Sometimes the abs, but usually the voice," she said.
"When he hits high notes like on Fine Line or just is using his gorgeous voice on songs like Falling."
"I think Harry Styles the person, is just such an amazing guy," remarked Wilbanks, "I love his energy, you can see it and feel it!"

Aside from the anticipation of Styles' outfit reveals each show, fans all around are powered by his energy on stage. This point can be proved by a deep dive on the Harry Styles hashtag on TikTok, where people can be found mourning the loss of that excitement every night. One user, @eveningcrickets, even posted a video about how she gets emotional just looking at specific fruits, accompanied by a piano ballad version of his song "Fine Line." She posted it with the caption saying, "He's ruined everything for me."

"I will never forget feeling like 'Oh my god I'm here and Harry Styles is right there," Roshan commented. Roshan also explained how easy it is to forget Styles is a real person. Roshan added, "he's just got a great persona and like thing? It's hard not to root for him and like him."

Anyone can vouch that the personality and charm Styles has is showstopping and causes fans to question how they are sharing the room with him. He starts each show by telling his fans to "please feel free to be whoever it is you've always wanted to be in this room tonight," before challenging them to have the best time of their lives. Even though she was mostly there for her daughter, Wilbanks was moved by Styles' ability to inspire the crowd.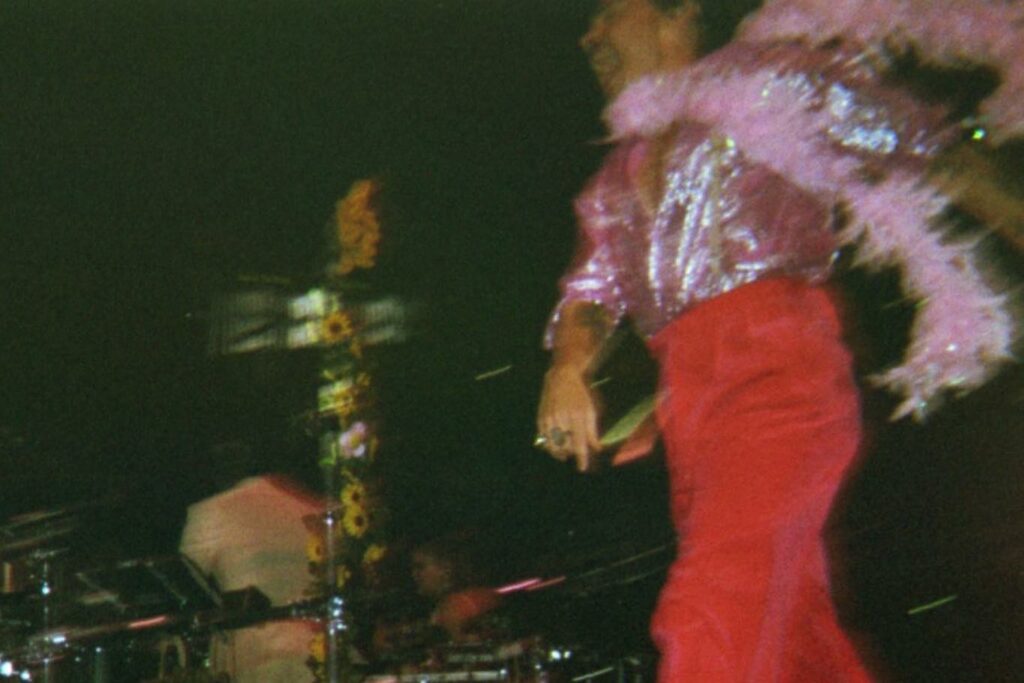 "He is always spreading joy and his music does the same. I think his message of kindness and positivity and inclusivity is just what people have been wanting and waiting for," Wilbanks mentioned.
Whether it is through his songs that preach to treat people with kindness or helping fans in the audience come out to their parents, Harry Styles manages to find a way to make each member of the audience feel good. While fans now are riddled with sadness at the conclusion of Love On Tour, they will always have the experiences they gained from attending the show to look back on, until he comes back in October, of course.