Summary
I am here to make BIG changes! There's a new Sheriff/Dictator in Town...
By me, Julio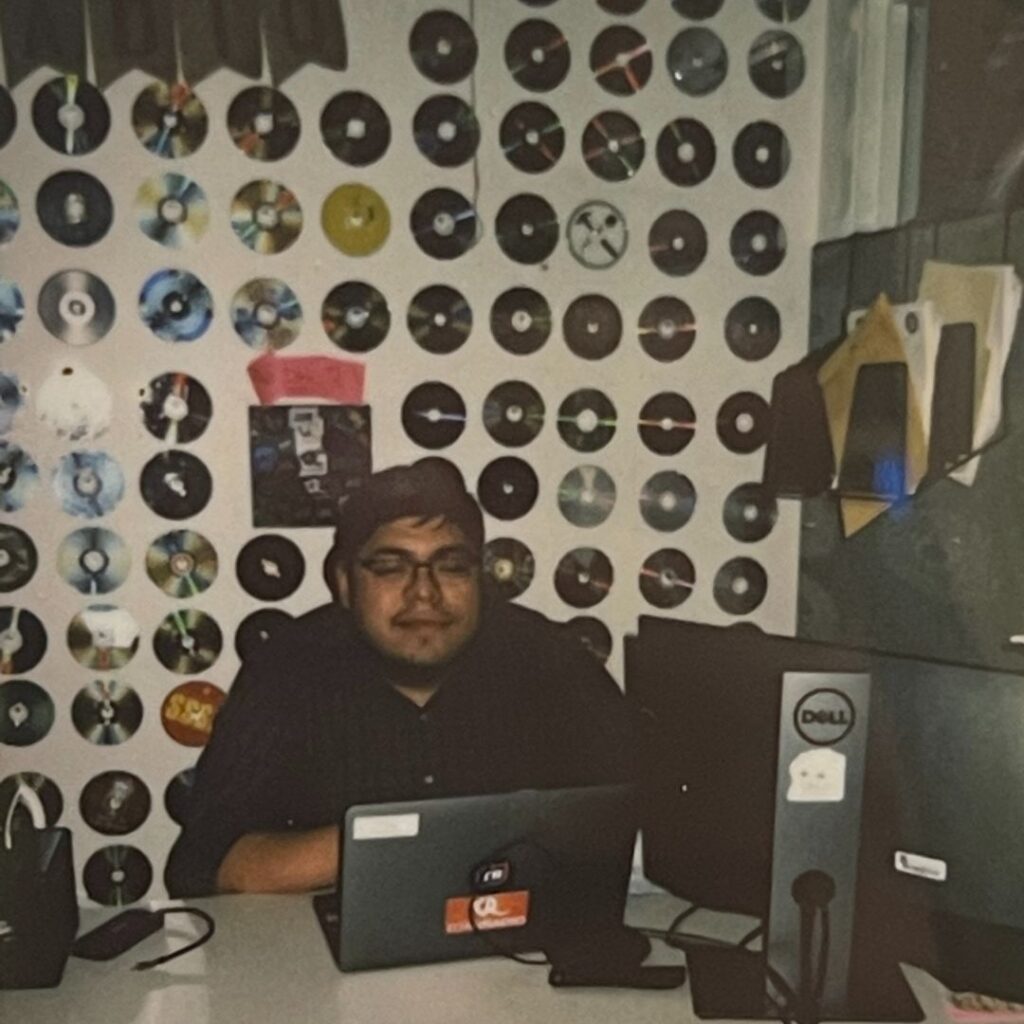 Hey, What Up!
I am the new Media Coordinator Specialist here at TR! I am taking over Matt (Sully) Sylvester's duties in over seeing Titan Radio as a whole. I've now been with CSUF for about 7 months and its been quite the experience. These last couple of months curated a lot of growth for me, not only as a professional, but as an individual as well.
The following is some background on me in hopes that it makes me seem less of stranger to the TR community. Complete transparency. If you're ever curious learn more about me, just ask.
I went to CSUSB from the end of 2013 to around 2019. I was pretty motivated. My original major choice had been music. I thought I wanted to be a music producer. I had been in a couple of bands, I loved music and I believed I had what it takes.
I quickly found out I wasn't going to be able to do that. I failed every one of my music classes except for my C- in choir my first quarter. I went through academic probation a few times until I finally found something I cared about, Coyote Radio.
I changed my major to communications because I found out that the communications field dived in to radio, and I was in. I knew whatever I ended up doing in life, I wanted it to be somehow in someway connected to music, and radio became that catalyst for me.
So I asked to talk to whoever was in charge about getting an internship/job, I didn't get it but they started seeing me a lot more as my curiosity kept me going back to the station. I took the few radio classes offered mostly revolving audio production using tools like Adobe Audition and Next Gen. I volunteered at the station for two quarters before I was offered the paid student production coordinator position, where I was given a handful of students to teach them the basics in audio production techniques.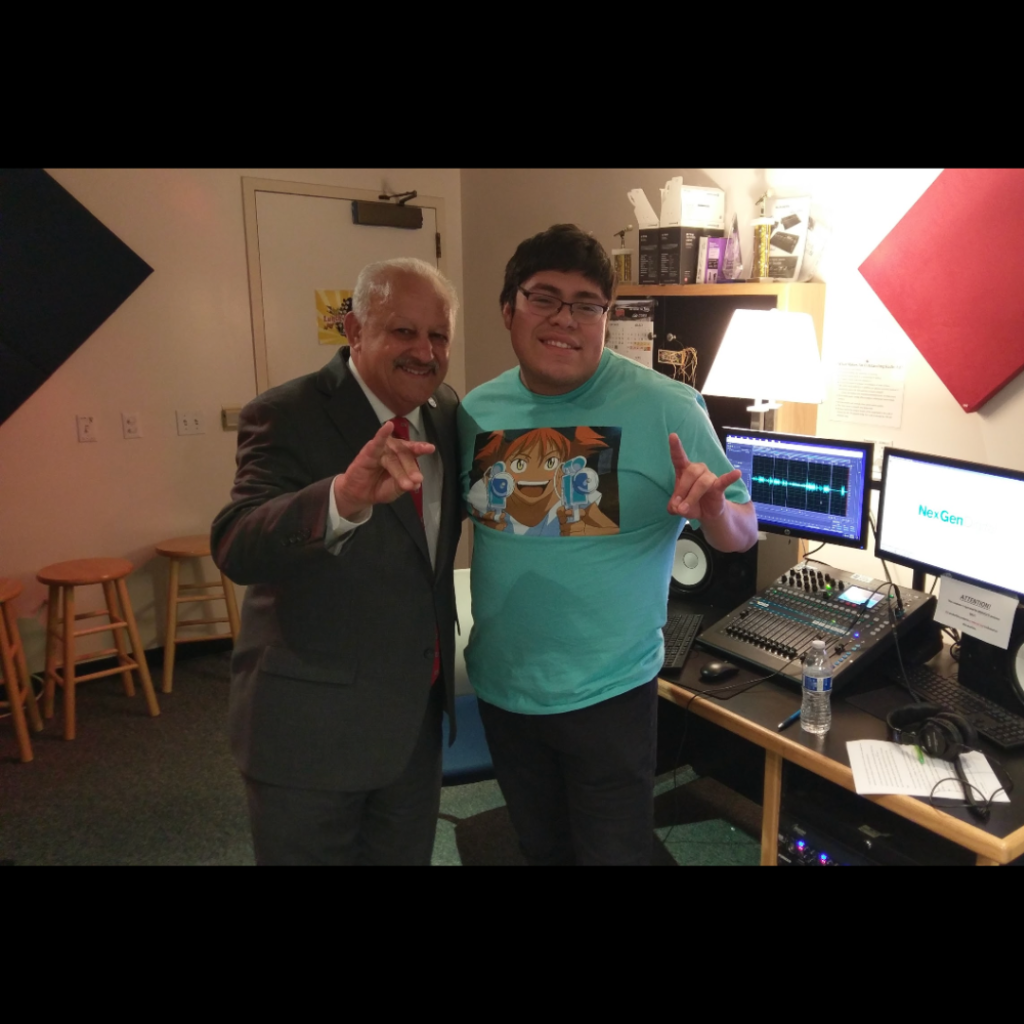 We produced everything from special events, live artists, and the president's messages. I think a lot of it had to do with the staff at the university. As I was getting hired, the station hired two station managers, Kelli Cluque, an on air personality and program director from Redlands rock station 96.7 KCAL rocks! And Alfredo Cruz who had previous experience being general manager for KVCR PBS/NPR station in San Bernardino and WBGO Jazz station from the New Jersey/New York market.
Having these two managers was amazing I got see two different radio styles! On one hand we had this high energy commercial broadcast tone from Kelli while also having this cool calm smooth jazz NPR personality from Alfredo. Sometimes the two personalities and ideas for the station would conflict, and It was a interesting to see it happen because I gave me the opportunity to dissect each managers style of doing radio.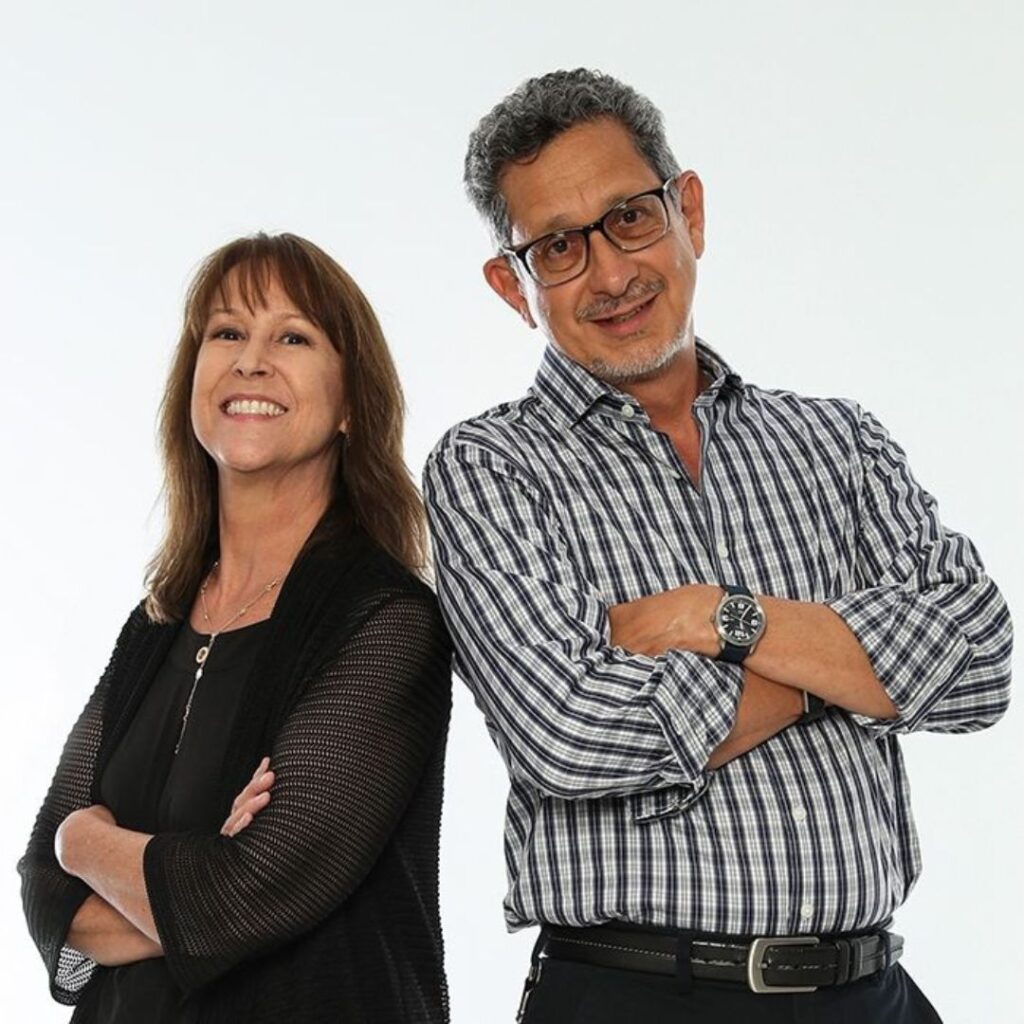 Kelli had actually helped me get a job as a promotion street team member at KCAL, my first real radio job.
I don't know if I went into it wrong but this picture doesn't do it much justice to how it really felt working for KCAL. It was an awesome experience the building felt straight out of a 80's hair metal movie , the jocks were amazing people, so helpful and willing to give a hand. I even got to voice a Ford dealership promo and was also making good connections with program director/producer and host of the station. But in the end things didn't work out, I got fired exactly almost a year into it.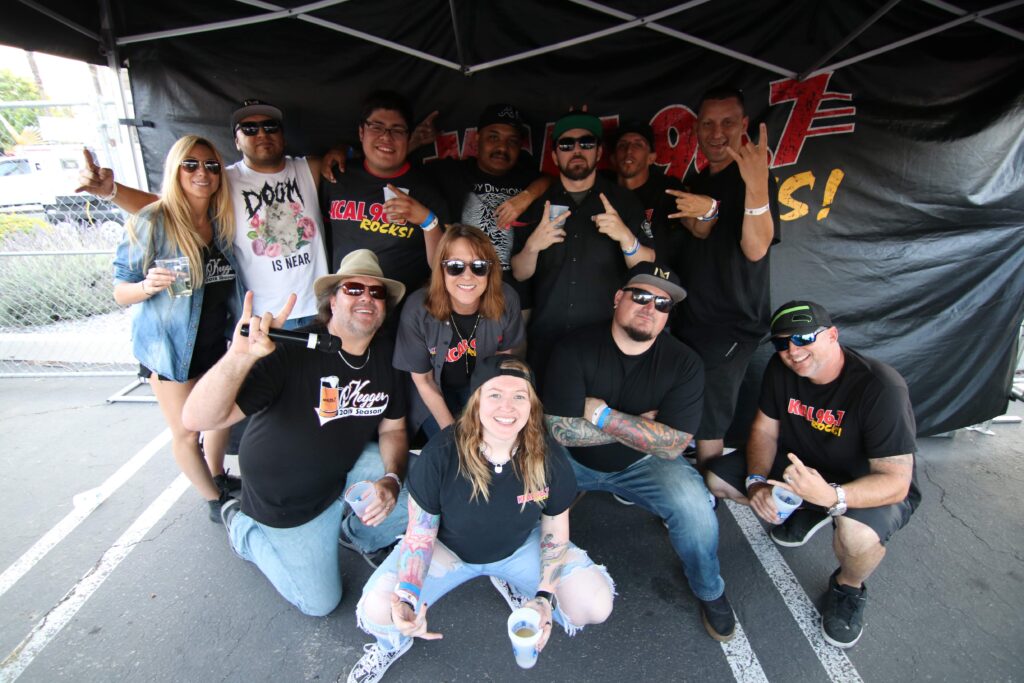 What I found was that everything that shines wasn't gold, a lot of the seasoned jocks and management were awesome. They saw that I was hungry to learn and grow, while people who were in promotions and/or the newer and younger jocks were different. They would tell me I was doing great and then later turn around to complain about me, at moments give the impression that they felt threatened. I loved the place but I didn't know what radio was, I didn't know thats how it sometimes went.
I got fired for leaving my position to get food.
That was right across from our booth..
It had been building over time, they had been looking for a reason to get rid of me, so they did.
All this happened while simultaneously while working at Coyote Radio, so it was a very gut wrenching feeling going to the Coyote Radio to tell Kelli, my boss, the person who had gotten me the job, that I had been fired. I explained it to the best of my capabilities but over time she made seem that she understood and even told me that it was okay, that "you haven't really worked in radio until you've been fired from it."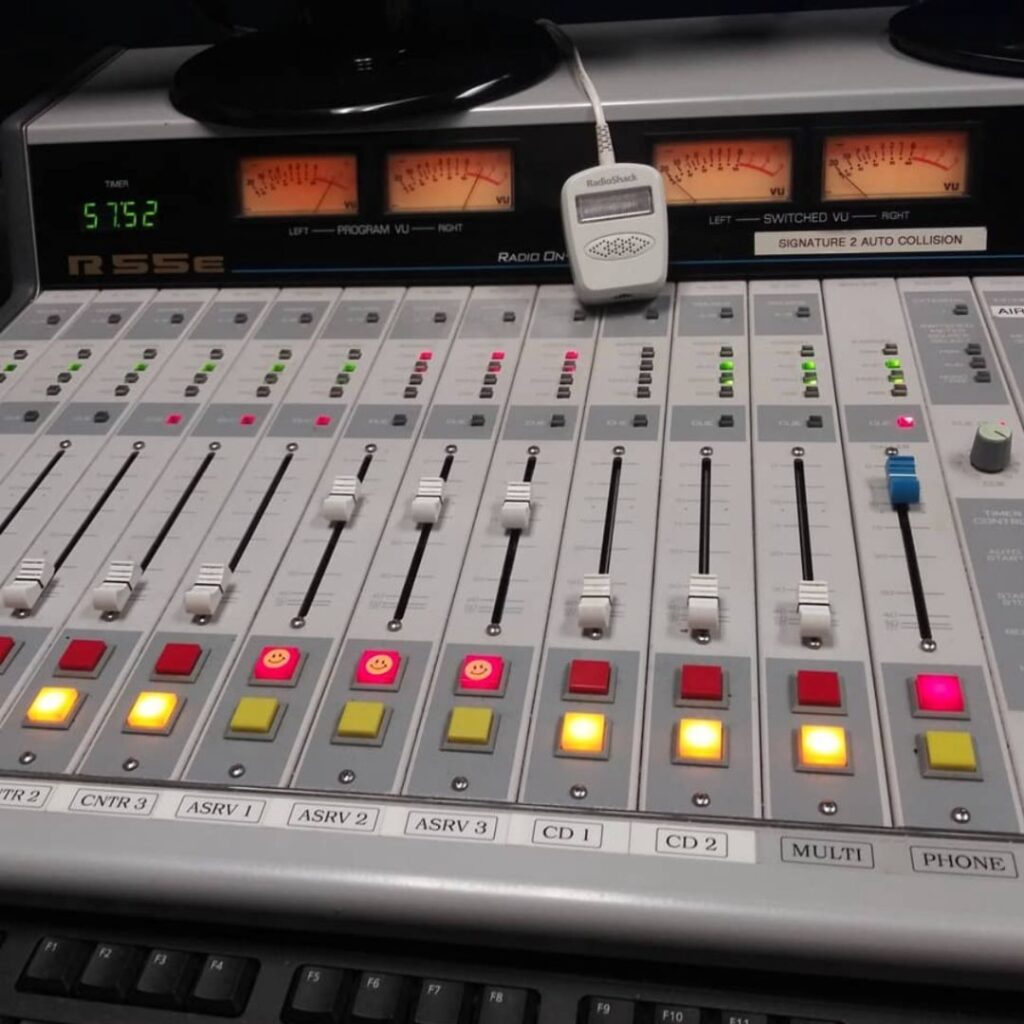 So after being let go from KCAL, I put my focus back in Coyote Radio, creating more original content for the station and creating my first show from the ground up, Coyote Vibes.
Coyote Radio had one really annoying market angle which was "Local Bands 24/7." So students wanting to be DJ's couldn't just play tracks by their favorite artists, they had to play local bands strictly from the Inland Empire.
Cool Idea, kind of lame if you just wanted to play your favorite songs for your friends.
I created Coyote Vibes as a way to get around that, the shows plot was to have students choose three songs by any artist of their choice, play them and then talk a little bit about them and what the relevance of those specific songs had to them.
The show was great because it allowed people to either be at face value or get really deep about why they chose these songs. Produced, recorded, and edited every week the show received a lot of praise by faculty and students who finally got to play the music they like.
Lacey Kendall who was the O.G. of Coyote Radio, suggested submitting the show to IBS, the Intercollegic Broadcast System Awards in New York. We had a couple submissions that Coyote Radio sent, Coyote Vibes, and a multicultural/multilingual promo that I recorded last minute to save myself from doing real work for a group project in another class.
In my mind I had sent Coyote Vibes thinking that it was gonna win, I saw how excited Lacey, Kelli, and Alfredo were about it that I figured this show would win.
Well…It didn't.
We get the news back from IBS, and we were invited to head to NYC as finalists to go possibly win the GOLD, but it wasn't for Coyote Vibes. It was for the half assed promo I made for that for some last minute group project.
I think what really sold the promo was that it was recorded in three different languages, English, Spanish, and Hindi. We had this one foreign exchange partner in our group who would never show up to do work for our project so we put him to do the promo in his native language, I did the Spanish and someone else did the English read.
…And that's what got me to New York.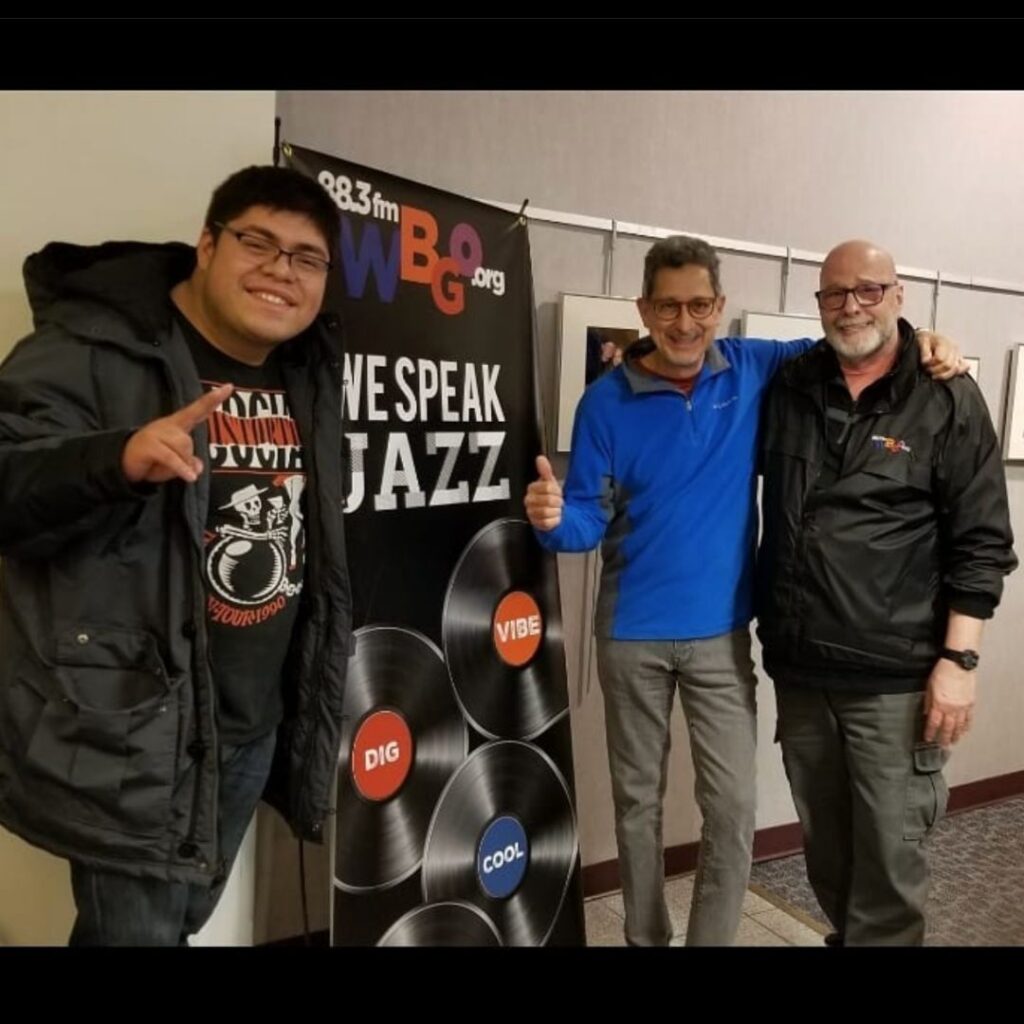 So Alfredo and I get funding from ASI, got our trips covered, pack our things and headed off to New York, this was early March 2020. The pandemic hadn't hit yet.
What made this trip so cool was helping Alfredo re-discover his past and exploring the city. Alfredo had lived in NY for many years in the 80's so we went to all his old spots. His old station where he managed, revisited some old radio friends and colleagues and even went to some of the old food spots.
It's the night of the awards ceremony and we're pumped to see if we won. I had a feeling that we weren't going to win. I knew deep down inside that the promo that somehow got us to NY, didn't compare to some of the work of the other students. Really it was just amazing that we were able to go to New York
Spoiler Alert: We didn't win, we were both just a bit bummed. Hopeful I guess. The announcer tells all the people who didn't win to go pick up their participation trophies.
Now, I'm not really a participation trophy kind of guy…but this was different, we were representing a university, a state. So we go try to pick that up, you know to bring something home, and well,
They forgot to make ours…
So now I'm kind of upset, I had gotten my hopes up, but Alfredo asked to borrow someone else's participation trophy and we took this picture below. If you notice i'm covering the name with my fingers. lol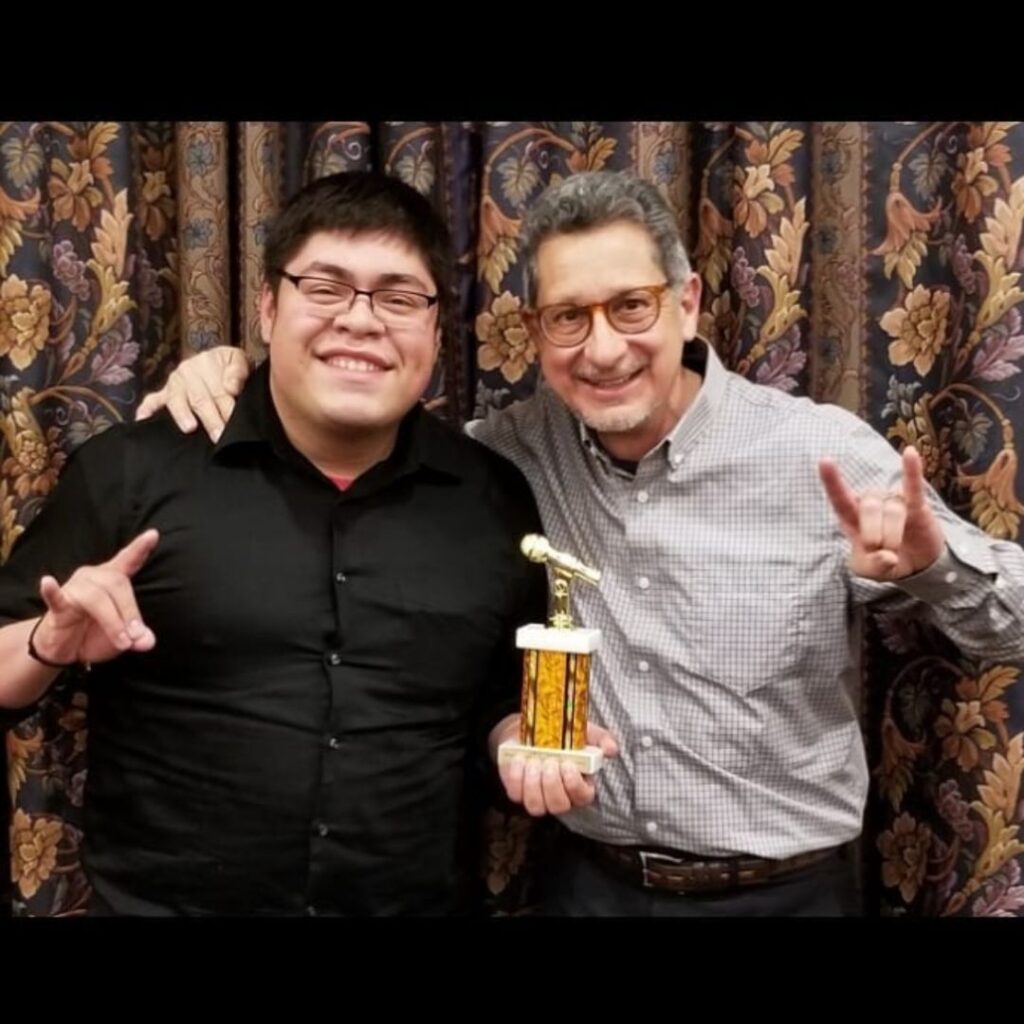 Weird how things in life work out! We head back to Cali, March 8th I believe. Then, the next day we get word on the news that all airports were getting shutdown.
It had been almost about a 2 years since working at KCAL, and I had two other radio stations jobs. KQPS Channel Q 103.1 a LGBTQ radio station in Palm Springs as a promotions assistant, and I also worked for a radio cluster at El Dorado Broadcasters in Victorville also as a street team member.
Channel Q was great experience, but short lived. The lockdown caused Entercom to lay everyone off through email. Any hours I was getting from El Dorado were also lost. During this time I was finishing up bridging at Coyote Radio, meaning I was getting let go because I had graduated. So all of this happened I went from three jobs to one.
I stuck around with El Dorado and they taught me stuff and it was cool experience. The downside to this was that at this point of "my radio career" I was paying to go to work. Yes, on one hand I was learning a lot and getting valuable skills in production, but I was leaving work breaking even. What made me stay were the people, like Preston Stone and Coleen Quinn who went out of their way to help guide me through the maneuvers of commercial radio. This is where I really made my production skills better, I was also one of two people in charge of promotions/production for a growing regional Mexican station 103.1 La X in the El Dorado Cluster. It was interesting working for a Spanish station, being that it worked different than the other stations even though they were all in the same building.
I think what bothered me the most was that I was growing and doing more tasks of higher responsibility without being compensated for it. I was unsatisfied with what I was doing.
So started applying to other radio stations, I even reapplied to KCAL I just wanted something new, something that'd get me out of the desert and maybe have some more creative freedom. I was surprised when I was called by CSUF. Because when I first applied my thought process was that there would be no way I'd get this job, I felt so under-qualified. My experience had been mostly on the field and I hadn't even thought about school for almost 2 years now, but I went for it anyways. When I got called back it had been about 2-3 months later, I was stoked and totally in disbelief.
I also thought that I didn't do so well in the interview, but they must've liked me. I talked about all my past radio experiences and my adventures working for underground music show production company, Poler Nights, and I was hired.
Really it been an awesome experience and I love this job, but I'm also human. I'm not a morning person, sometimes I oversleep and come in a bit late, sometimes I don't want to be here. But I enjoy being able to help students explore their creativity and leave TR with a more secure thought of what they want for their future. I want TR to be known for the people who come out of it not for being the best local radio station with the latest pop hits. Anyone can go to any other radio station for that. I want to be different, bring creativity and expression to the fore front and allow students to really get it knee deep into it. Because then and only then will they really know if this something they actually want or not.
Isn't that what this is all about?