Written by Eilish Sweeney
---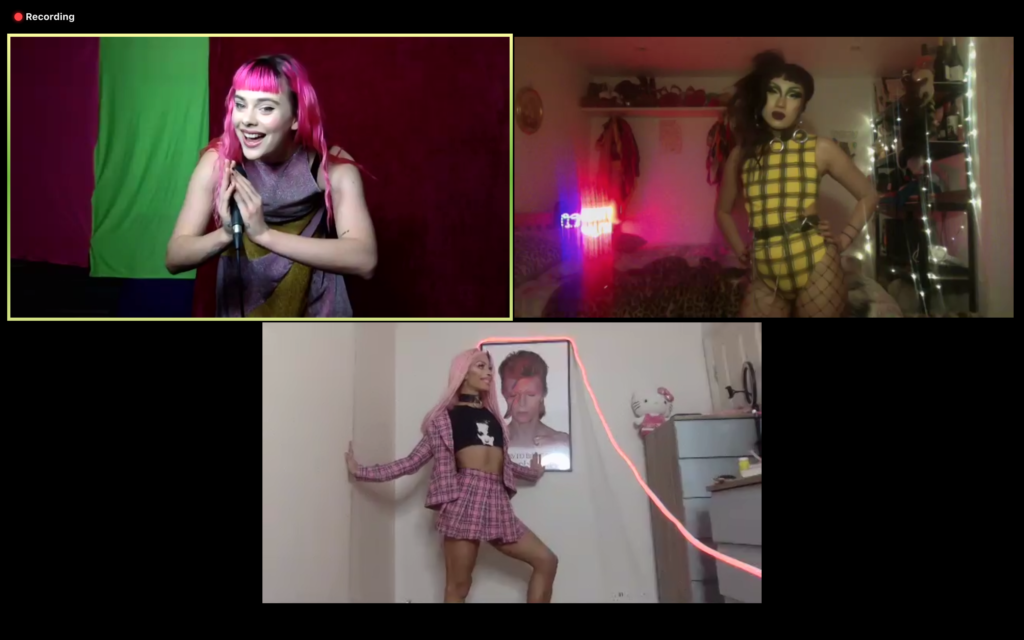 GIRLI, the English singer, songwriter, and rapper who released her debut album Odd One Out a year ago, performed her fourth virtual show since the cancellation of her upcoming tour due to COVID-19 on Easter weekend.
I've been a fan of GIRLI since 2017, around the time Hot Mess, one of her most popular singles was released. Since she's based in the UK, I hadn't had the opportunity to go to one of GIRLI's shows yet, but once she announced a show using Zoom as a virtual venue with a limited capacity, I immediately bought a ticket.
The day of the show, GIRLI posted on Instagram that the show would have a 90s themed dress code, and encouraged fans to get dressed up and have fun expressing themselves the same way they would if they were going to a show in person.
To fit the theme, I threw on some denim overalls and put my hair up in space buns, excited to see GIRLI perform and see what other fans who were watching the show were dressing up in. As soon as the Zoom stream started, GIRLI happily greeted everyone who was sending compliments and song requests in the chat, and introduced Santi Storm and Juni De Bump, two drag queens who accompanied her from their bedrooms and danced throughout the show.
Setlist:
Pink
Day Month Second
Stick Out
Girl I Met on the Internet
Friday Night Big Screen
Up & Down
Deal With It
Hot Mess
Though the show had a repeated technical difficulty of lagging between the sound and video as GIRLI performed, it didn't stop it from being a great show. Her show lasted about forty minutes, consisting of eight songs that were either singles or from the Odd One Out album.
Before playing Friday Night Big Screen, one of my favorites off the album and a song that makes reference to a handful of pop-culture relationships, GIRLI shared how the song used to feel bittersweet since it was written about a first love who she is no longer with. She got emotional during the song, but said she is happy when she performs it now, since it is an important reminder that love exists.
During Up & Down, she briefly referenced how the song is about mental health, and acknowledged how it's a heavy topic to discuss, especially now. Though mental health struggles affect herself and so many others, she wants her fans to use the song as an escape to make them happy, and encouraged everyone to dance with her from home.
Like countless other artists who have been trying to find innovative ways to stay engaged with their fans in a time where physical concerts aren't possible, GIRLI has spent the last few weeks creating a virtual space where her fans can come together on multiple platforms, and enjoy live music safely from home.