Written by Michael Quintero
---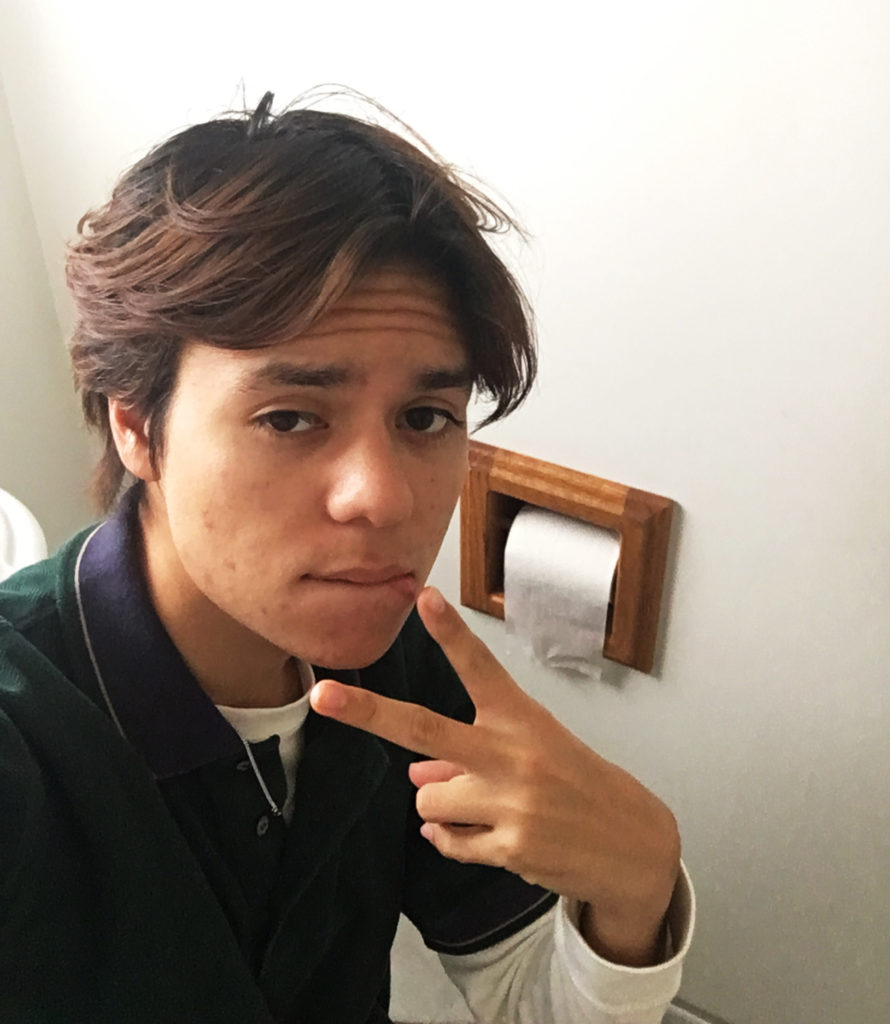 Before our station had to shut down due to COVID-19, Mondays at 2 PM was an interesting hour on Titan Radio. 
Daniel Lozano or Lil Mayo hosted Deepfried Mayo, which consisted of starting off with some Strokes, Innerwave, the occasional Mac Demarco and if sometimes even some traditional Mariachi music.
When not playing music Lozano would then turn into a talk show mostly talking about his life and other controversial topics in the world. Almost like a version of a Theo Von episode. Anyways the show has a new time airing Mondays at 9 PM, so here's a little interview to get to know Lil Mayo.
What's your major and why did you choose it?
I honestly don't even remember why I picked History if I'm going to be real with you. I think I remember hating it the least out of everything.
How did you hear about Titan Radio?
I saw it walking down the Titan Walk. 
How would you describe your show to someone who has never heard it before?
I describe it as little brown b**** boy, who b***** about his life for an hour and plays some music in between. That's the best way to describe it. 
What are some of the main artists you play on your show?
I like starting off with Inner Wave, and I always finish it with "Is This It" by The Strokes because I like the way it plays out. But, a lot of Strokes, a lot of Inner Wave. 
Have you ever thought about doing standup comedy?
No, well actually maybe but, I don't know I thought about it. I wanted a job where I could really have my personality out there. 
Favorite albums of all time? 
I think definitely "Sun Transmission" by Inner Wave, I'm a really basic indie b**** so, you're just going to hear some real basic answers here. "Is This It" by The Strokes I love that one. Last one let's go with Pet Sounds.
Is there a song that describes who you are as a person?
I'm not gonna say Inner Wave. Let's go "I can hear music" by The Beach Boys. You know what change it to "I Ripped My Pants" (Spongebob) that's basically The Beach Boys right there. 
How did you come up with your show name?
I saw that I needed a name and I was just thinking what's a good name that represents me. But, me and my friends have thought of band names before and so I think that was along the lines of one of them. Then I just thought one day in class, and "Deepfried Mayo" popped into my head. And just the idea and concept of it is funny too.
How do you come up with the topics for your show?
We'll yesterday I just asked my friends what are some good topics. But, whatever comes to my head and whatever is happening in the news and anything that has a specific opinion on to talk about. 
How's your two-man band doing?
(laughs) Same as last time. Nonexistent really. The ideas there, but we just have to learn instruments, that's the only thing stopping us at this point. Also, we have to buy instruments, so there's a few steps in there. 
If you could go back in time, what decade would you want to live in?
I think definitely the 70's. 70's or 80's, I like 70's music more, but then again the 80's were a lot more crazier. 
Where do you get your inspiration from?
I think personality-wise I don't get it from anywhere, I think it's really just from whatever is on the top of my head. But, I think music-wise in what affects my personality I adore Robert Plant and Jimmy Page and just their whole aura they carry with them. It's like a classy, almost elegant, mysterious and intellectual enigma. Something along the lines of that. 

Thank you for sitting down and talking, anything else you want to add?  
Quote on quote I'm a bad b**** don't give a f***.
Listen to Deepfried Mayo every Monday and Thursday at 9:00 p.m. on Titan Radio!