by David Olivares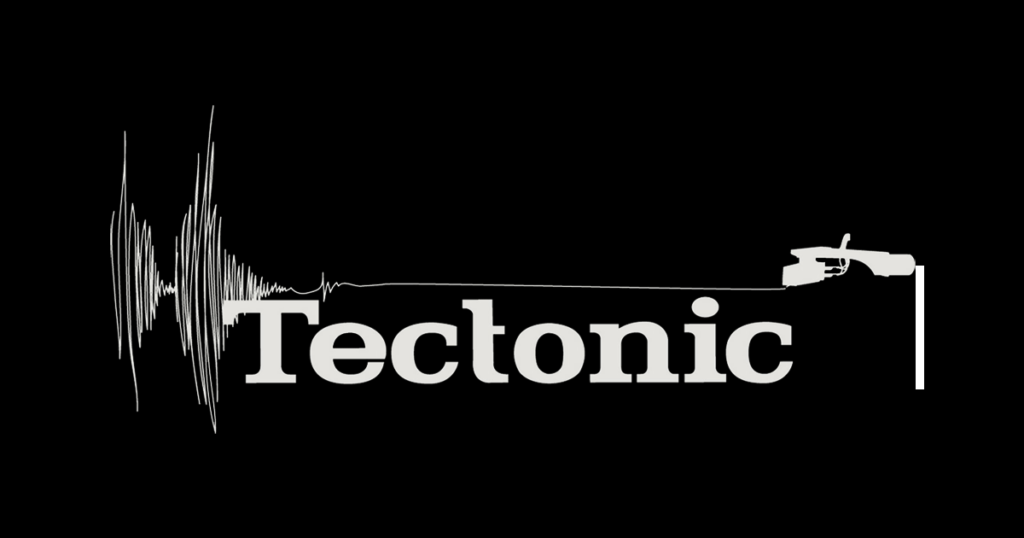 [author's fun fact – I had this in the works since April. This article's been a masterclass in procrastination.]
Tectonic Recordings, founded in 2005 by Bristol-based DJ and producer Pinch (real name Rob Ellis) has been a prominent cornerstone within British bass music and soundsystem culture history. Tectonic shifted through multiple phases in its life, starting from providing some of dubstep's first releases outside of the genre's home base of London in 2005, releasing experiments in electro and leftfield electronic / post-dubstep starting in the early 2010s, and dabbling in techno-leaning releases later in the decade. Despite this, Tectonic has always maintained a love of bass-heavy music with a taste for experimentalism. Here's eleven handpicked tracks from the label's discography.
---
2562 – Third Wave [TEC029} (2009)
As the turn of the decade approached, dubstep's malleability shined as the genre was molded into cutting-edge forms and styles. Netherland producer Dave Hulsmans, known as 2562, created techno-influenced steppers akin to Tempa's Headhunter and Martyn's early output for his label 3024. 2562 was one of Tectonic's mainstays during the late 2000's, releasing a hefty five EPs and two LPs between 2007 to 2009. "Love in Outer Space / Third Wave", one of his last releases for the label, is a classic that's indicative of the cross-pollination of dubstep with other genres before the turn of the decade and post-dubstep's subsequent rise.
---
Beneath – Duty [TEC068] (2013)
Rather than the sunlit, tropical vibes that typically entailed the genre of UK Funky, my first introduction to the genre was on the darker side. 'Duty' by Sheffield producer Beneath is a UK Funky track influenced by old skool dubstep's atmosphere and ambiance that combines instinctive dread with severe groovage. It's obvious to someone who's been paying attention to my personal tastes, but that element of dark energy within dance music has always hit such a sweet spot for me. Beneath explains it in an interview with Blackdown [Martin Clark] about a decade ago:
"My take on the appeal of darkness in music is that there's a reality to it… To me I think I relate to darkness in music as it has an honesty to it… so it's not that the music is depressed or negative, but it's honest and real."
---
Pinch & Roska – Shoulda Rolla [TEC070] (2013)
My least favorite thing about dubplate culture: tracks being unreleased for the remainder of eternity, living only as YouTube rips or secret weapons used by DJs for their own sets. My favorite thing is when said unreleased tracks get released from the vaults, finally available after months or years of building hype. One such track is 'Shoulda Rolla', a collaboration between Tectonic head honcho Pinch and UK Funky godfather Roska. It's a 140 track with some funky rollage, and rolly funkage.
---
Omen – Frontline [TEC005] (2006)
This one's an old skool '06 dubstep cut with very, very evil energy. It would work well in a horror movie soundtrack. 'Frontline' sounds closer to a bleak, dystopian hip-hop instrumental divorced from the context of its UK garage roots. Tectonic's early dubstep releases perfectly captured the urban malaise that defined the genre's primordial stages.
---
J. Sparrow – Loveless [TEC041.1] (2010)
Lovely 4/4 dubstep+house hybrid. I have the 12" for this (along with Dark Sky's TEC069 and Beneath's TEC068 + Ishan Sound's TEC101). Good energy, good production, good vibes.
---
Decibel – Miss [TEC063] (2012)
2013 spring break memories. This track is a straight up 808-rolling trap banger, with glimmering melodies and rhythms definitely inspired by Rustie and contemporary club-influenced trap that was blowing up at the time.
---
Dark Sky – Double U [TEC069] (2013)
By early 2013, the shockwaves of Baauer and TNGHT were in full effect – trap music was taking the world by storm, its influences reaching everywhere from pop charts to underground club music and the global EDM festival circuit. At-the-time production duo Dark Sky combined the genre's curveball elements under a 140 framework with 'Double U', the b-side to their first and only release with Tectonic. Wacky, slinky sound design correlating with trap (skittering hi-hats and squelchy synths) merged with dubstep's half-time groove and grime's stop/start roughness to create a bassbin-shaking banger. I love dropping this track in my DJ sets. It's kind of a shame this is the only track Dark Sky made under this style…
---
Ishan Sound & Hodge – C5 [TEC101] (2018)
'C5' is an ice-cold trap/dubstep roller by Bristolian mainstay Hodge and Young Echo producer Ishan Sound. This one's a surprise from Hodge – his typical output on labels Livity Sound and Punch Drunk (run by Bristolian legend Peverelist) leaned towards techno crafted for the dancefloor.
---
Pinch & Mumdance – Turbo Mitzi (2014)
Straight up made for the rave. I remember this used to get a lot of airplay on Youngsta's Rinse FM shows before it got released. Mumdance has always been a formidable presence as a producer and a DJ on NTS and Rinse FM, and I'm glad to see him back on the scene since his hiatus from 2019 until last summer.
---
Cocktail Party Effect – I Feel Sick (2019)
This one's NUTTY!!! Following a series of EPs on Pinch's techno-leaning Cold Recordings label, Cocktail Party Effect debuted on Tectonic with the "Shattered Retina EP", a whirlwind of distorted white noise drum barrages combined with overwhelming bassweight. Final track 'I Feel Sick' takes the top spot for the rudest, most intense track of the four; it's a relentless eardrum assault from start to finish. At the same time, it's ridiculously groovy and dancey, and these two seemingly clashing characteristics merge together with devastating results.
---
Author – Fix [TEC053] (2012)
Production duo Author [J. Sparrow + Submotion Orchestra member Ruckspin] released their debut self-titled LP on Tectonic in 2012 – a combination of jazz horns and saxes with the low-end emphasis of dubstep. Given dubstep's explosion in popularity and bastardization during that time, it didn't sound like a great idea on paper. However, J. Sparrow and Ruckspin's musical experience and history provided a maturity and crystal clear vision that makes the album a standout within dubstep's relatively small selection of seminal albums. Seventh track 'Fix' is all sunset euphoria with its rising synths, swinging UK garage influenced drums, and fluttering piano harmonies. As the penultimate track of the album, it provides the emotional climax of the entire LP. No surprise that it's one of my favorite albums of all time.
---
Dave's DJ sets can be found on Mixcloud. Dave's Practice Sessions audiovisual sets can be watched at here.