By Brandon Walkley
With only a month left until a colorful, fashionable frenzy of festival-goers, star-studded performers, and the iconic ferris wheel take over the Empire Polo Club for two weekends, anticipation for this year's Coachella is finally at its peak. Outfits are carefully being planned, lineup playlists have been curated, and attendees are continuing to cope with the severity of the holes burned in their wallets.
Having attended Desert Daze, Primavera Sound LA, and This Ain't No Picnic just in the last year, I am no stranger to festival culture and the fine line between exciting and exhausting that it borders. I have always followed Coachella from a distance, yet never pictured myself actually attending the festival; the stars finally aligned this year however, and the opportunity presented itself for me to finally attend the supergiant of all North-American music festivals – so naturally I bought the cheapest resale ticket that I could find. As a first time Coachella attendee this year, the festival's extravagantly large reputation has me wondering whether I am going to come out of the other side of this experience with buyer's remorse or a desire to return for next year. Here's what I'm most excited for when I galavant to the desert for the first time this April. 
One of the most alluring aspects of Coachella is how each of the festival's lineups feature some of the most exclusive and exciting performances in North America, and this year is no exception. The 2023 festival marks the first time in Coachella's 20-year history where all three of its headliners are nonwhite; Friday is headlined by Puerto-Rican superstar Bad Bunny, Saturday by K-POP girl group BLACKPINK, and Sunday by beloved R&B musician Frank Ocean, who's headlining set was originally slated for the 2020 festival. Other notable performers on the bill include boygenius, the live debut of Jai Paul, the return of Blondie, and Björk's unplugged orchestral arrangement. While I've had the privilege of seeing several of the artists on the lineup once, twice, and even three times before (I'm looking at you, Yves Tumor), I'm most excited about the unique, once-in-a-lifetimes performances that Coachella promises – the ones that make you go "you just had to be there". Frank Ocean, for example, is an artist I have admired since middle school, and this being his first live performance since August 2017 was a huge factor in me buying the ticket. Several years from now, I hope to be the one saying, "you just had to be there", instead of hearing it from others.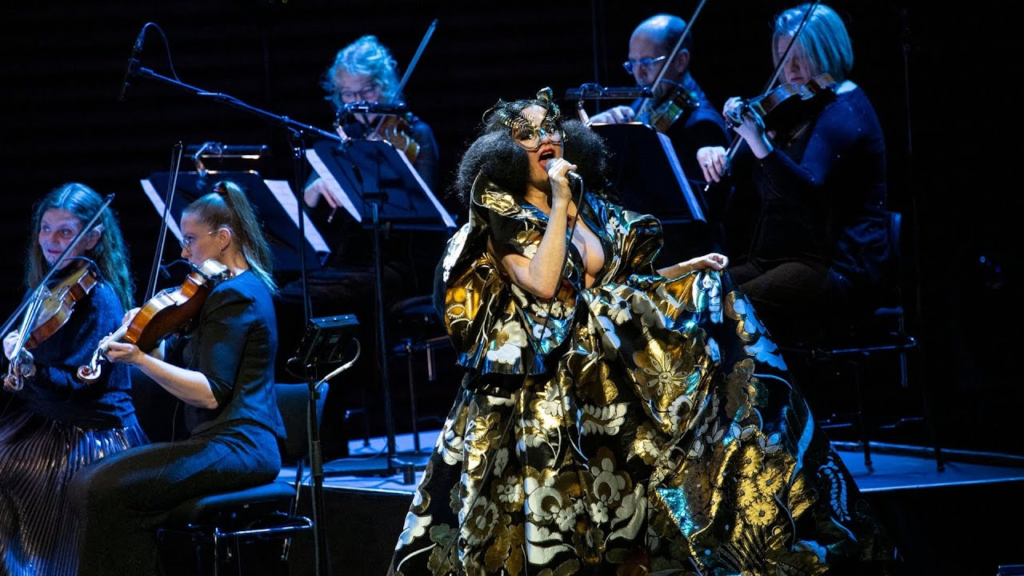 A lot of artists also bring out guests for their Coachella performances, and I'm anxiously starting to make my predictions as to who will be brought out. Since they are both on the bill, it is highly likely that Charli XCX will bring out Christine + The Queens to perform "New Shapes" with Caroline Polachek or "Gone", which is my all time favorite song from her (I would honestly need to be carried out in a stretcher if this happened). I'm also hoping that MUNA brings out Phoebe Bridgers to perform "Silk Chiffon" or Kali Uchis joins GORILLAZ for "She's My Collar" or KAYTRANADA for "10%". 
Equally as alluring as the festival's lineup is the fashion of its festival goers. Social media postings of Coachella outfits is one of the many ways the festival has gained free exposure online and increased its global presence, and it obviously has had quite a bit of success considering I first learned about Coachella myself on Instagram in middle school. Planning my own outfits has proven to be a bit of a challenge, but I enjoy the thrill of it all and am looking forward to seeing how everyone else rises to the occasion.
In lieu of shelling out hundreds of dollars on a hotel or nearby Airbnb, my group will be camping onsite, which means we will have to arrive at the festival grounds at an ungodly hour on Thursday morning to ensure we get as close as possible. Arriving an entire day before the festivities begin allows for an ample amount of time to make new friends with neighboring campers, something I have always enjoyed doing at shows. Funny enough, I met one of my friends who I am meeting up with at the festival in line at a Beach House concert, and I was the one who convinced her to pull the trigger and buy her Coachella ticket. I've always found music to be one of the most poetic and genuine ways to connect with other humans, and am really optimistic about all of the amazing people I may come across. I also have just never camped at a music festival, and I'm really curious to see what getting ready for the day is like when everyone is sleeping a dozen feet away from each other.
In light of all of my heightened expectations for Coachella, at the end of the day, this is my graduation present to myself. After enduring a large portion of my college career online, a major change, and everything in between, I felt like I deserved something to celebrate by making it to the other side of it all. More than anything, I'm extremely excited to have a weekend full of friends, my favorite artists, and some of the best vibes out there.
I am now anxiously anticipating what my post-Coachella follow-up blog will look like, but that's a thought for later – something to think of after I experience Frank Ocean live.