by Matt Sylvester
---
For the past few days, I've been brainstorming what I can do to help my community while we're all social distancing, and I think I've got it.
Fullerton and the surrounding cities in northern Orange County are home to countless amazing small businesses, and right now, they are hurting. In a blink of an eye, storefronts are trying to innovate ways to still connect with their customers virtually or using as little human interaction as possible.
As a Fullerton native and frequent customer of small businesses, I thought something nice I could do to give back to my community is to create a blog series highlighting some amazing organizations and how you can support them while taking the proper safety precautions.
Today, I'm going to start with an industry heavily supported by small business success: skateboarding.
Skate shops are staples to a thriving skateboarding community. They provide a place for skaters to congregate and meet with people who share the same passion they do. They also sponsor the best of the local talent, helping them get recognition to hopefully go pro.
Often times these local shops sell smaller, independent brands not easily found elsewhere. Whereas corporate entities like Zumiez and Tilly's carry the same brands you've known for years (i.e., Vans, Adidas, Volcom), these smaller shops tend to promote skater-owned brands like Polar, Welcome and Baker. There's nothing wrong with the big brands; I wear Vans basically every day. It's just nice to see some diversity in the goods offered and see what is new in skating.
Now that you know a bit more about what makes skate shops so unique, I suppose it's time to share two of my favorites from the area and how you can support them.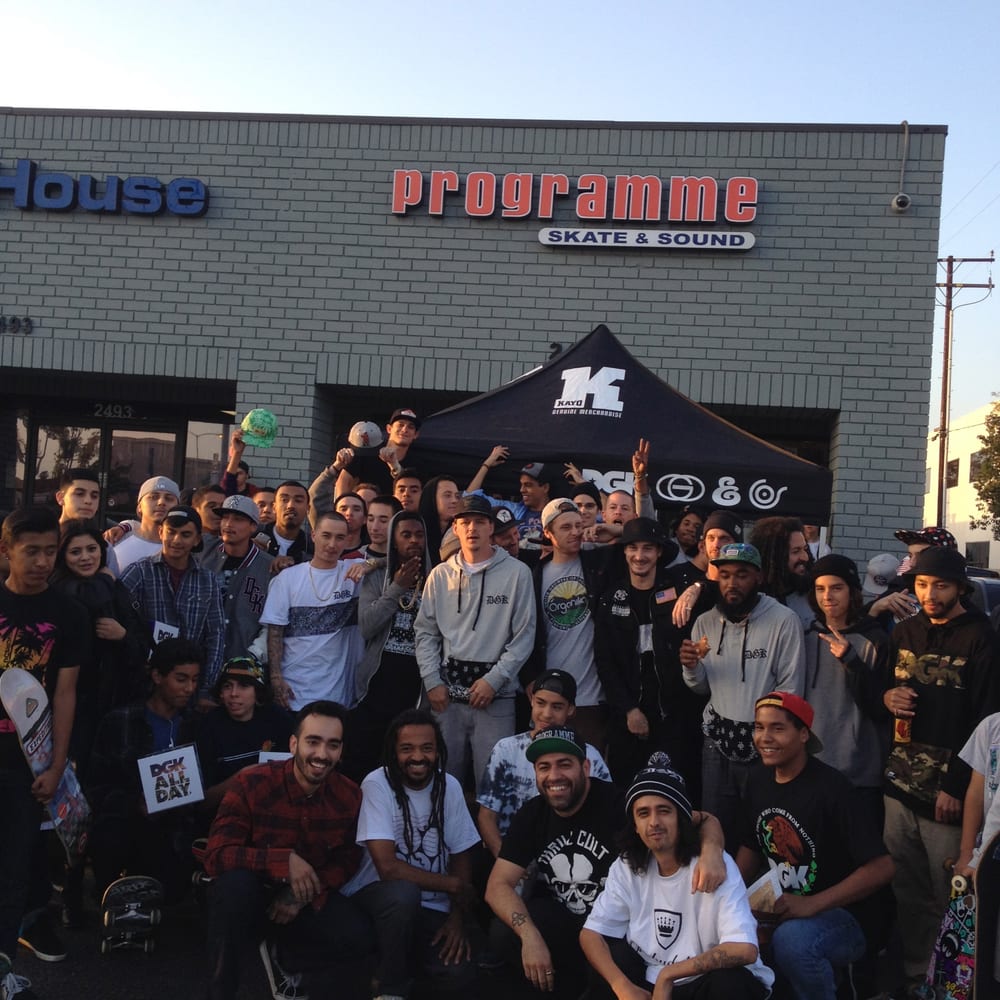 Programme Skate & Sound
If you attend Cal State Fullerton, chances are you've passed by this place and maybe didn't even know. Located on Chapman Ave right by Smart & Final, Programme is walking distance from campus.
On a personal level, I appreciate that Programme provides two amazing and necessary services to our community: a badass skate shop and an accessible DIY music venue. By day, Programme is selling boards, apparel, and vinyl. By night, it's a small concert venue that hosts artists from all genres (mainly hardcore and punk rock).
On a professional level, Programme has been an amazing collaborator to work with. Last year, Titan Radio threw our first show there and had a blast. Once this is all over, you can bet we'll be back there hosting more concerts.
How can you support Programme during this time? They're running an impromptu shipping and curbside pick-up service for the goods they sell in the shop. You can follow them on Instagram @programme for daily updates regarding what's available at the shop.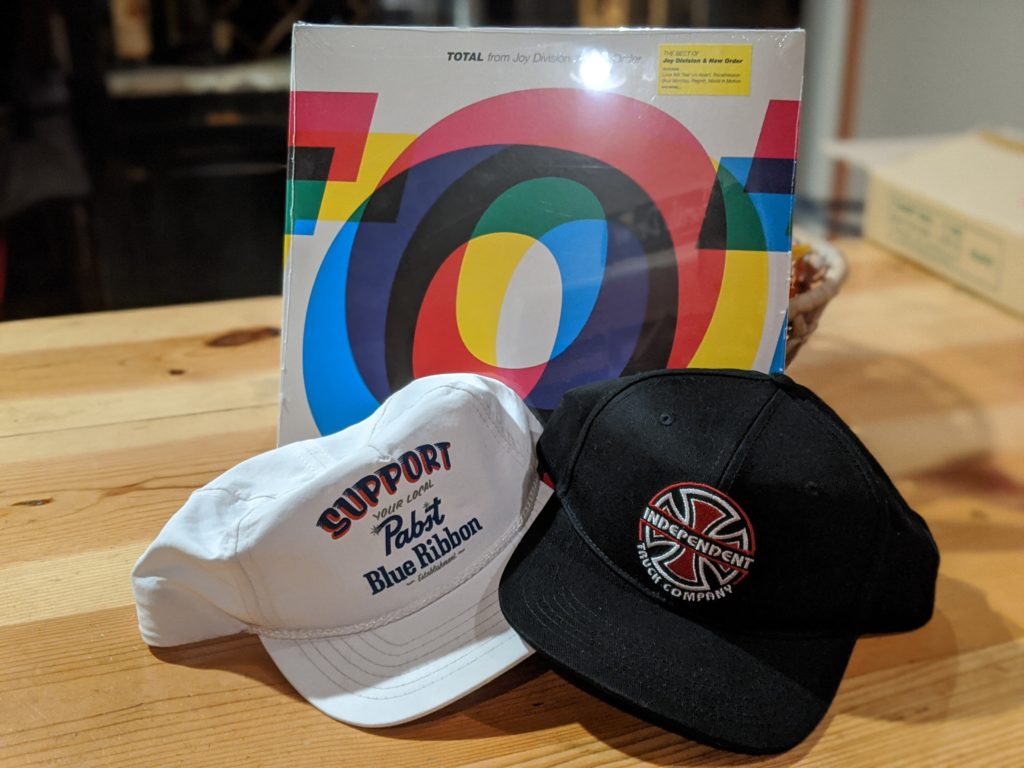 I coordinated an order with them earlier this week, and it was super simple. I went back and forth with them through Instagram DMs to see what was available that I wanted, they sent me a PayPal invoice, then I swung by and picked up the goods. When I drove up, their employee was in the middle of Lysol wiping everything in the shop to increase safety precautions.
Whether you're looking for a new record to listen to while stuck at home or you want to give skating another shot, please support Programme during these rough times. Fullerton's skate and DIY music scene can't afford to lose them.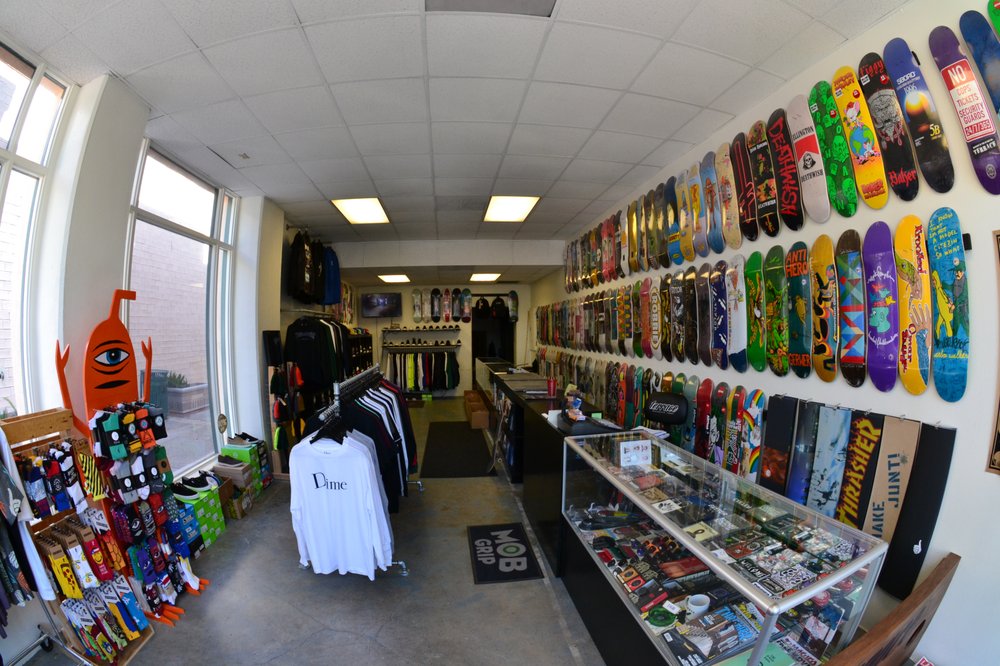 Terrace Skateboard Supply
Founded by a former key staff member of Liberty Board Shop in Brea (RIP), Terrace Skateboard Supply boasts a bright and colorful selection of goods. Whenever I shop here, I always find myself discovering the freshest new brands on the skate scene. The Terrace staff seem to have an eye for what's cool in skating before it even happens.
Terrace is located in the heart of Downtown Fullerton on Harbor Blvd and Amerige Ave right next to Burger Parlor. Before isolating at home, I'd often see the owner of Terrace walking his cute brindle puppy around downtown with a coffee from Made in hand. While the shop is open, his pup would often sit on the couch in the front and greet incoming customers.
The shop is closed to the public for now, but Terrace is still accepting orders similar to Programme's system. You can check out what they have on their Instagram account @terraceskate and DM the shop for more details.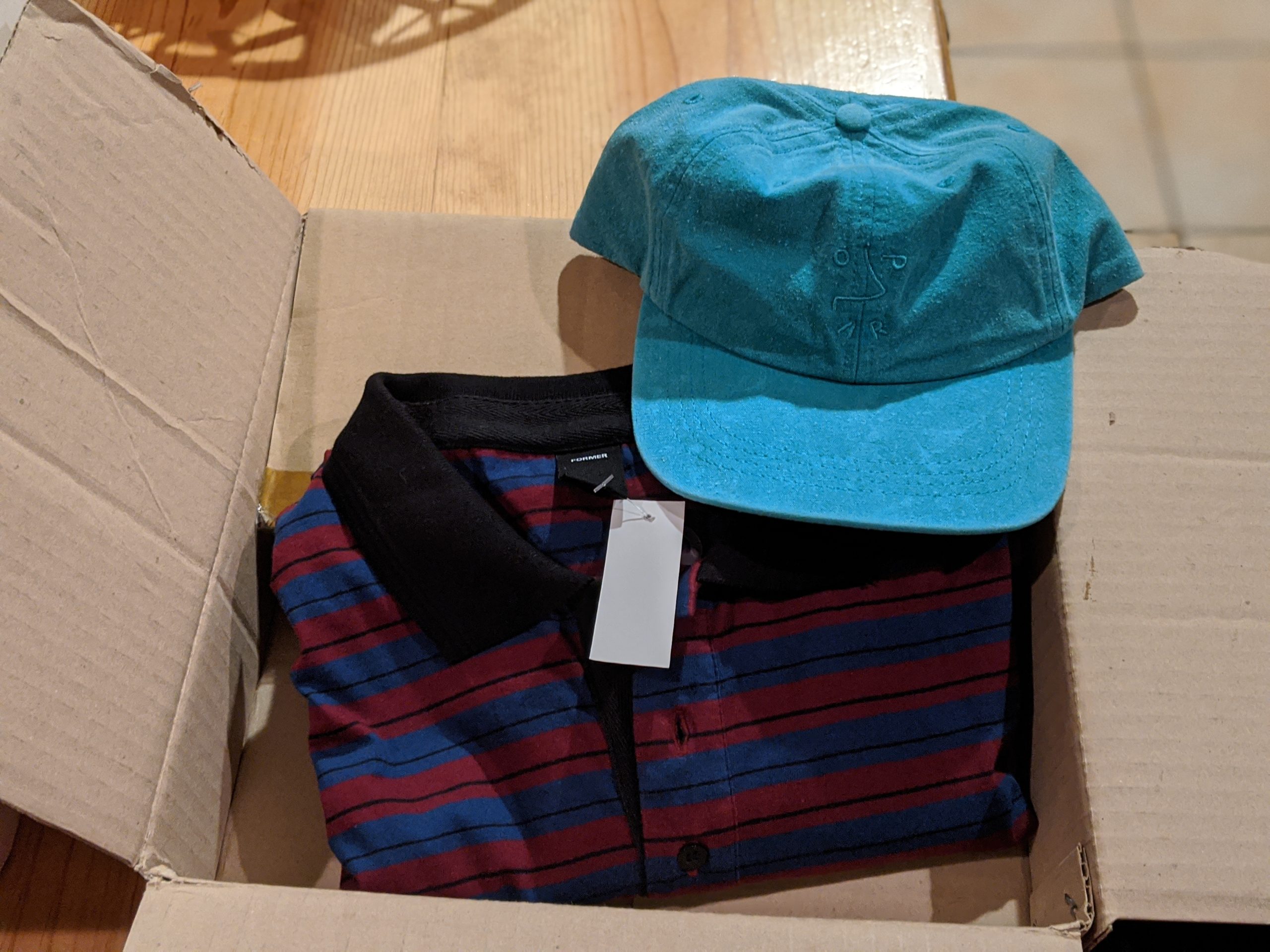 I placed an order with them earlier this week as well, and I was very impressed with their response time. I told them what I was looking for, they replied with some pictures of available items, I made my selection and completed an invoice through Square, and they delivered the items to my doorstep within an hour for free. I know we all love Prime shipping, but can you really beat that?
Terrace is a unique voice in the skating community, and I'd love to see them thrive even in desperate times like this. Please consider supporting them with an order!
These are just two of my favorite local skate shops but if you have a shop you already frequent, check their social media and see what you can do to continue to support them.
That's all I got for now. I'll be back soon with more businesses I personally endorse and how you can shop while social distancing.
Stay safe, everybody and wash those hands.