My personal favorites of the night were "Crying Lightning, Fireside, Cornerstone, and I Wanna
Be Yours." I was very appreciative to have been at the show on September 30th and be able to
hear the last two songs I mentioned, as they are not permanent to the setlist for The Car tour,
and have been interchanged with other tracks from the band's discography for their different
performances. I was most excited to hear "Cornerstone" live, especially since they didn't play it
the last time I saw them in 2018, after the release of their album Tranquility Base Hotel &
Casino. "I Wanna Be Yours" was performed after the encore, with Alex Turner beforehand
teasing, "I don't wanna be hers, I wanna be yours" playfulfully to fans.
The highlight of the night was when the mirrorball above the stage began to rotate while
reflecting the surrounding lights, during the last chorus of "There'd Better Be A Mirrorball."
Fans waited in anticipation all night for this moment, as it has been the most memorable part
throughout their performances for this tour. This moment continued into one of their most
well-known and favored songs, "505," where fans lit up the entire venue with their flash from
their devices, while singing along emotionally.
Post concert, I was left in awe of their performance, wishing I had been able to attend multiple
shows. That way I could've caught all the tracks for their alternative setlists. If there is another
opportunity to attend one of Arctic Monkeys' concerts, I highly recommend not skipping out on
it! I know I wouldn't. Seeing them live again was just a reminder of what talented musicians all
the members are, and left me eagerly waiting to see them for their next tour!
From September 29th to October 1st, the Kia Forum in Inglewood hosted three sold out shows
for Arctic Monkeys' tour for their most recently released album, The Car. I was lucky enough to
be gifted these tickets last year when they went on sale, with this show being my second time
seeing them live.
Fontaines D.C. opened the show, really warming up the crowd and ended their set playing fan
favorite song, "I Love You." When it came time for Arctic Monkeys to take the stage, the entire
venue erupted into screams as they played their first song "Sculptures Of Anything Goes," a
track included on their newest album. They performed a phenomenal show again this time
around, playing a mix of new tracks as well as beloved favorites such as, "Body Paint, 505,
Fluorescent Adolescent, and Do I Wanna Know?" with Alex Turner (lead singer) dedicating the
latter to his niece Amelia, daughter of band member Matt Helders (drums).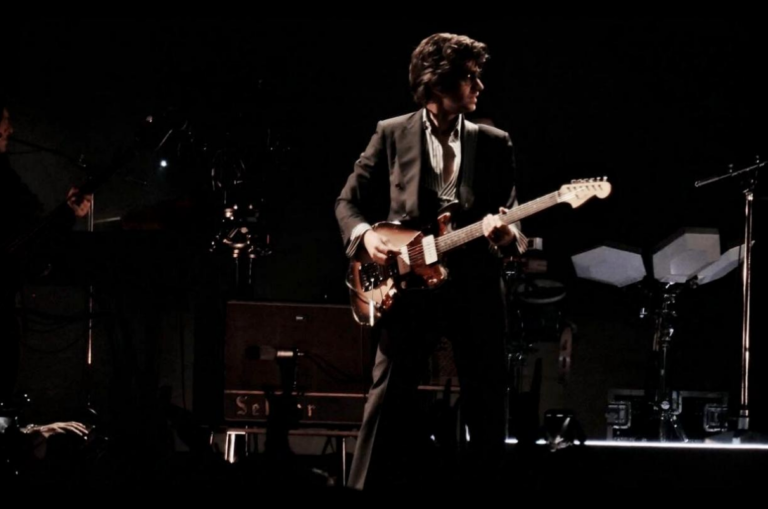 Lead singer, Alex Turner, on guitar for song "Don't Sit Down 'Cause I've Moved Your Chair."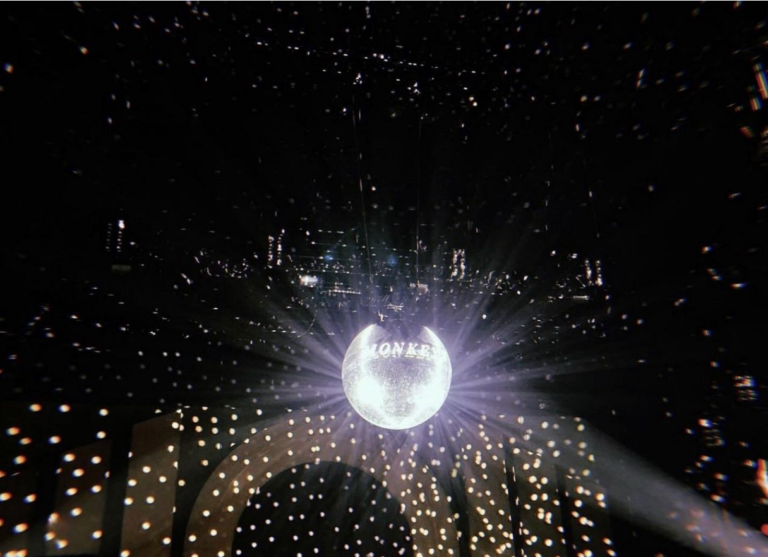 Mirrorball being spun during the song "505."